We're all familiar with the generic gifts exchanged on valentines day. But if you really want to impress that special someone this year, you're going to need to think outside the box. Ditch the stereotypical chocolates, flowers and other off-the-shelf items and head to the auction to bag something unique and special. If you've never bought gifts at auction, the following categories will inspire you.
Jewellery
Jewellery may seem an obvious choice for Valentine's Day, but you'll be surprised at the unique pieces you can find at auction that you wouldn't get at your local jeweller's. If you want to get your person something extraordinary, you can find antique and one-of-a-kind pieces at auction. A unique piece of jewellery shows a person that you went out of your way and put thought into their gift.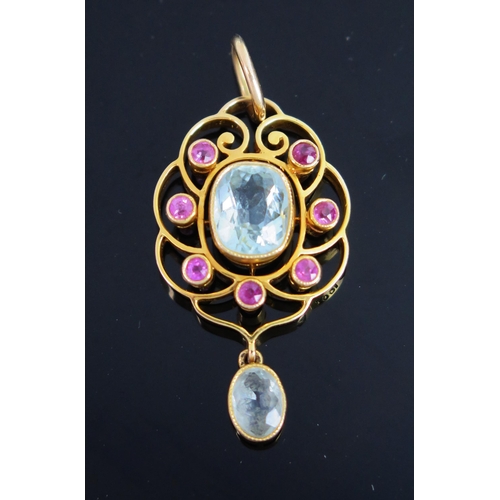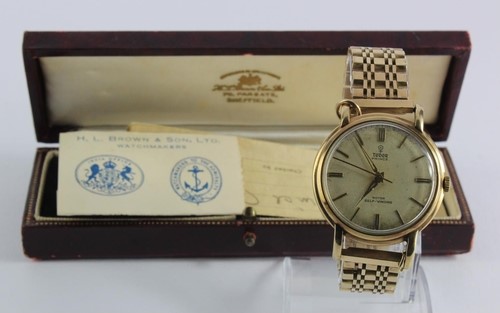 Watches are another great gift option for your Valentine. This gent's
9ct gold-cased Tudor Prince (by Rolex) wristwatch
is a great vintage piece, and it goes on sale on 1 February at Lockdales Auctioneers with an estimate of £800-900. It comes complete with an old box and purchase receipt from 1959 – a little piece of history and perfect for gifting!
Collectables
Does your special person have a particular hobby, passion or interest? They may already have a specific collection. If this is the case, auctions can be the best place to find collectables, whether it's stamps, movie memorabilia, records, vintage toys or anything else. Using our search function, you can easily find all the upcoming auctions with relevant lots from various auction houses. This allows you to cast your net widely to find the perfect gift this Valentine's.
If your special person is not a collector but has a particular interest or passion, why not seek out something relevant to this? It might inspire them to start collecting, and you'll be remembered forever for having gifted their first collection piece!
This
Steiff famous teddy bear pair
, which includes both Paddington and Rupert bears, is simply adorable and would make a delightful valentines gift. It goes up for auction on the 30 January at Piers Motley Auctions and has an estimate of £40-60.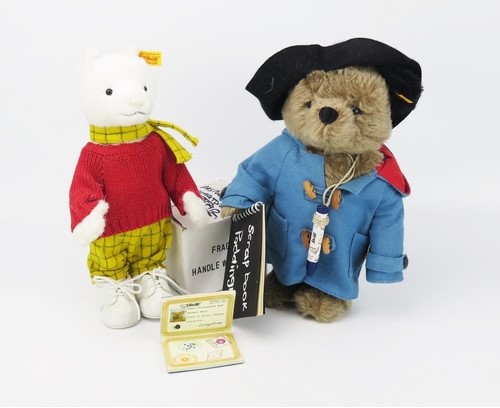 Silverware
Silverware makes a beautiful gift, and there is so much variety within this category. You can find decorative and functional items; auctions contain everything from antique silverware pieces to vintage and contemporary items. When choosing a piece of silverware to gift for Valentine's Day, consider the individual's tastes and what they might use it for.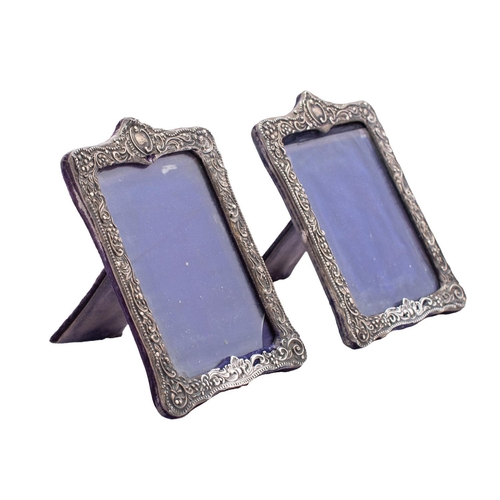 This pair of
Edward VII silver easel photograph frames
is going under the hammer on 7 February at Bearnes Hampton & Littlewood with an estimate of £80-100. Something like this would make the perfect Valentine's gift with sentimental pictures inside.
There's something to suit every taste and budget at auction. If you're stuck on what to buy your special person this year, check out our upcoming auctions for inspiration. Browse from the comfort of your home, and if you find something you like, you can register to bid live online.