The arrival of a global pandemic has made businesses and customers adapt, LIVE bidding kept many auctioneers in business during the lockdown, but timed auctions also proved invaluable and are a great way to buy items, we take a look at them here.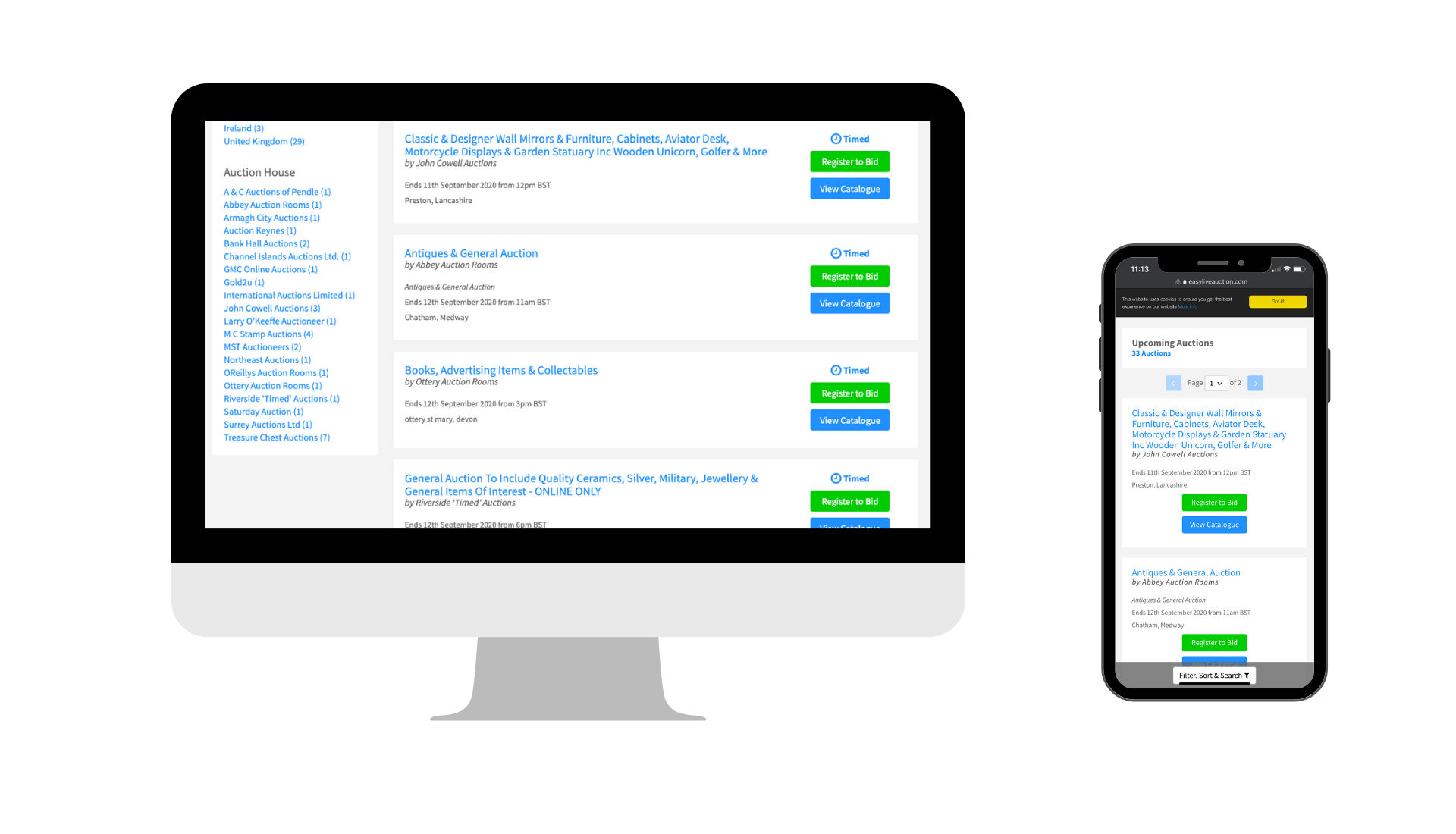 For anyone who has ever attended an auction in person, or even watched one on television; you will probably agree that the lure of the auction room is strong – that infamous auctioneer voice calling for bids, unknown strangers in the room discreetly nodding or holding up numbered paddles in a fast-moving, exhilarating battle of numbers until finally bringing that hammer down declaring an item SOLD!! But in the current uncertain times with coronavirus, and with e-commerce and online shopping just continuing to boom, more and more people are diving into the world of timed auctions. But what is a timed auction and why should you try it?
First… what's the difference?
Timed Auctions differ from the standard auction format in that they happen only online (think comfy couch and a cuppa!) rather than in person and they have a definite finish time, similar to an eBay auction. Some auction houses will hold preview days for their timed sales, but you do not ever have to attend a physical auction; however like normal auctions viewing is available (probably by appointment during these uncertain times), but if you choose not to physically view be sure to read the full description and ask your local auction house any questions you want before placing a bid.
So, how does bidding work?
Timed Auctions have an end time assigned to them. This means that bidders register their details and then, assumedly having read a thorough description from the auctioneer, place their maximum bid. The beauty of this ability to place a maximum bid from the outset is that entering that maximum bid and having the ability to walk away from the computer completely can help to make sure you don't go over your limit!
If you do place a bid a few days ahead of time and are then outbid as the finish date and time draw nearer – you will be notified allowing you to increase your bid. The bidding platform will then automatically raise the bid incrementally against any other bids placed until the end time is reached at which point the highest bidder wins. If a higher bid is received within, for example, minutes of the end time, then the bidding window would automatically be extended to prevent what is known as "bid sniping" whereby a buyer places a bid within seconds of the end time of a sale to secure the item preventing the existing high bidder from having time to increase their bid. This can be a very common practice on other platforms.
How will I get my goods?
Once a timed auction has ended the winning bidder will be notified of their new possession. Most auction houses offer some type of postage/shipping (don't forget to check this beforehand if you're bidding on an item you'd be unable to collect). If you have won an item at a local auction house then you should be able to check their website for information on paying for the item and collecting it.
Here, at easyliveAuction we offer a safe and secure way to engage in timed auctions, which being slower-paced and simpler to keep an eye on can be great for the novice bidder. Head over and check out our Timed Auctions here!