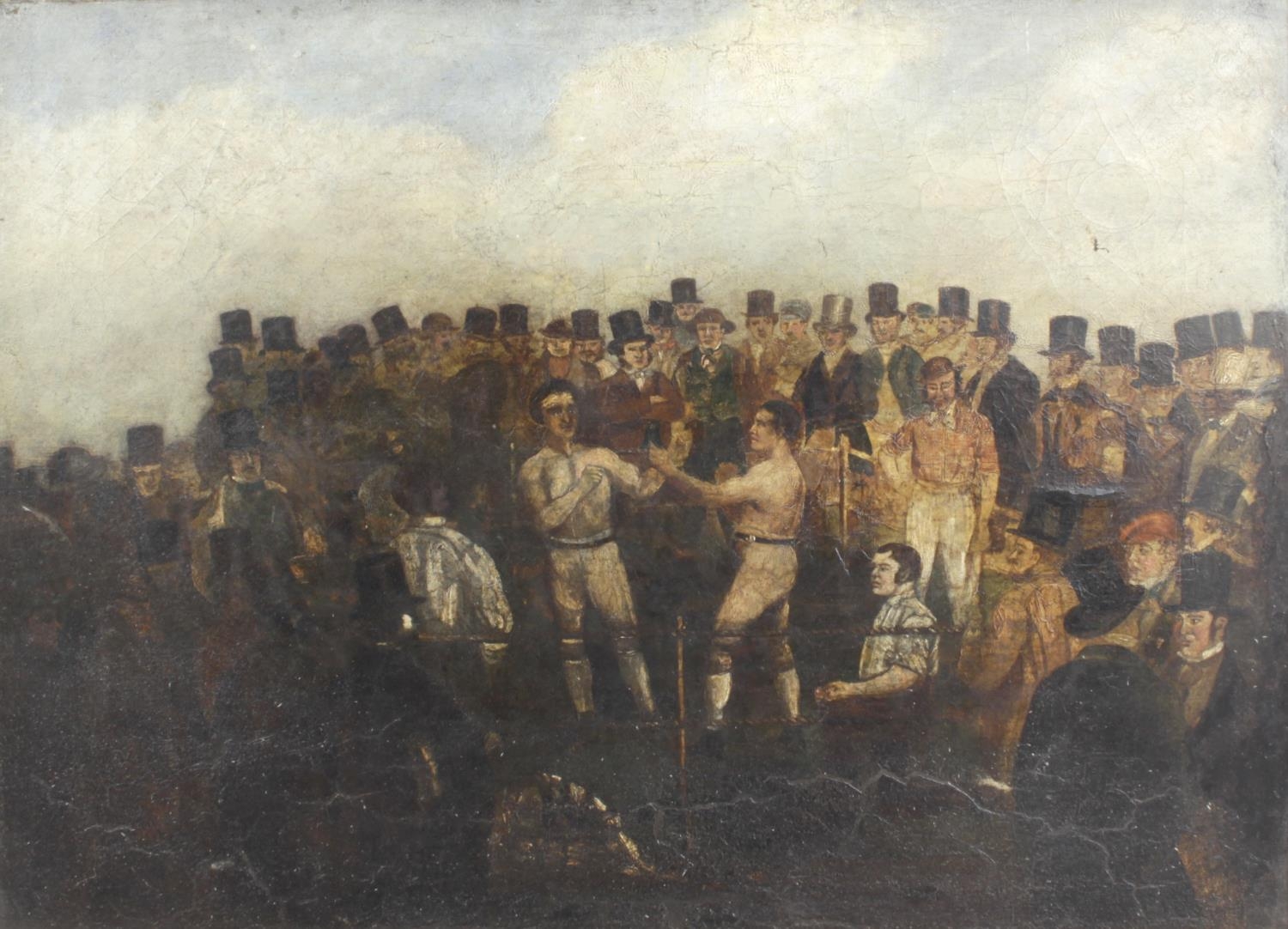 Originally estimated to fetch £250, a painting which is believed to depict a fight scene between two famous bare-knuckle fighters has sold for almost ten times the expected amount. The winning bid of £2400 was made online by an unknown bidder when the painting went up for sale at Fellows in Birmingham.
The piece is believed to depict William Perry, who was better known as 'The Tipton Slasher', in a fight against Brighton-based Tom Sayers. During the 1850's, both boxers earned the title of heavyweight champion of England.
Sayers beat Perry on the Isle of Grain in 1857 in a famous Championship fight of its day. Perhaps this was the fight that inspired the painting which was previously in the ownership of one family for over a hundred years. Both men fought regularly in front of large crowds and had a total of 27 fights between them.
Sayers only lost one fight in his professional fighting career, whilst Perry lost three. Perry gained his nickname of The Tipton Slasher after winning countless fights whilst growing up in the Birmingham area.
Tom Sayers allegedly started out life as an illiterate Victorian Bricklayer, before eventually going on to become the first World Heavyweight Boxing Champion in 1860. After his defeat of Perry in 1857, he beat several more opponents before accepting the challenge from US Champion John Camel Heenan. It was this match – dubbed the fight of the century – that would determine who the first world champion would be.
Auctioneer and senior specialist from the antiques and fine art department at Fellows, Kevin Jackson said: "Our first antiques auction of 2020 served up a treat with the sale of this detailed oil painting amongst many other fascinating items. The painting is believed to depict two historic bare-knuckle fighters who were hugely popular at the time, so I was fully prepared for there to be a lot of interest. Both of these fighters were champions of their time and it's always a privilege to sell something with such fascinating history."
The oil canvas, which was sold in a gilt wooden frame, was amongst many desirable antiques and collectables on offer in Fellow's February auction. Why not browse our catalogues to see what this, and our other, auctioneers have coming up for sale over the next few weeks?