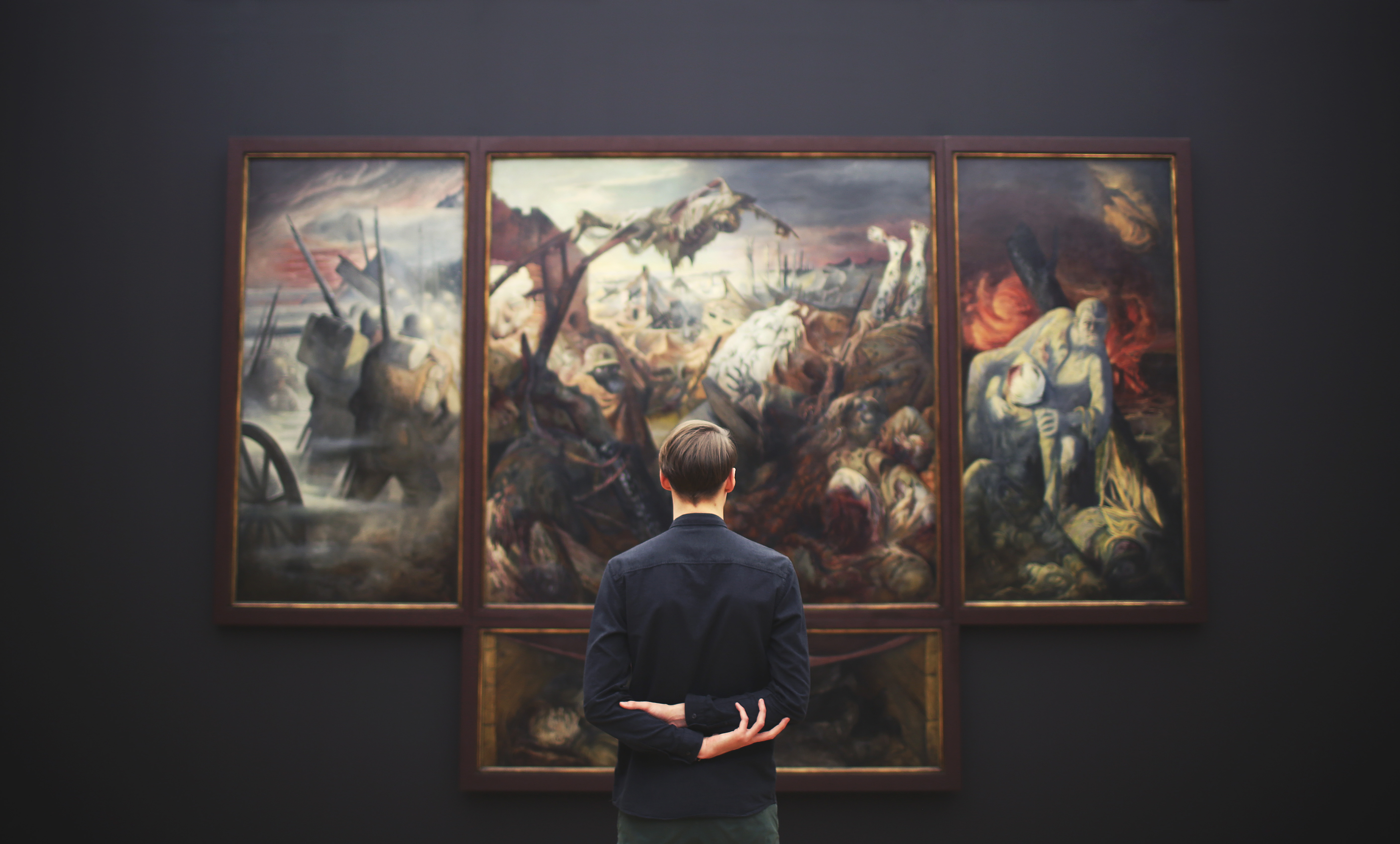 Educate yourself
If you're at the stage where you are yet to buy your first piece of art, or have perhaps begun with a trial and error attitude, then it would be wise to immerse yourself in the art world and learn all you can. Visit galleries and museums, get a feel for what you like and engage with others in the art community as often as you can. Perhaps consider attending art auctions as a spectator, to begin with, so that you can get a greater sense of value as well as bidding techniques and speed. Not only will this help you to build your knowledge, but it will also help you to feel comfortable in this setting.
Also, consider whether you will be buying art simply for your own pleasure, or for investment purposes. If you intend to buy investment pieces, which many people do, then you will need to do more research than if you were buying pieces simply because you love them.
Prepare in advance of the auction
Once you have decided to take the plunge and bid at an art auction, you should consider how you will prepare in advance of the auction. Auction houses are open to the public and, when possible, it's a good idea to visit prior to the auction to look at the lots and speak with an advisor. Take your time considering your favourite pieces and be sure to check the condition of every piece you consider bidding on. If it's not possible for you to visit in person, be sure to check all images online and contact the auction house if you have any questions. Many people overlook the basics, such as measurements, only to discover post-purchase that the item is unsuitable for their intended use.
Set a budget & be smart about how you spend it
It's good discipline to set a budget prior to any auction. Inevitably, some of the pieces that you really wanted will fly way beyond what you had been willing to pay for them. Try not to get carried away, though, as you may regret overspending later. That being said, it can work to your favour to be somewhat flexible with your budget. Consider setting a maximum budget for the day and getting clear about which pieces you would prefer to come away with. When buying art for investment purposes, it's usually better to invest in a single piece of higher value than many pieces of lower value. Quality over quantity, in short. If, and only if, you can afford it, you may want to consider pushing yourself by one more bid to see if you can secure that one piece you really want. If you lose by a small margin, you may kick yourself after the hammer goes down. Going overboard is not recommended, however, as it could cause you financial difficulties and diminish any potential return on investment.
Also, be mindful of the fact that there is always a buyer's premium to be paid on top of the hammer price. This varies per auction house and can range from 15% to 26%, so be sure to factor it in before bidding. It's worth reiterating the importance of checking the condition of any works, prior to bidding. Art restoration can be very costly, putting the total expenditure way over budget.
Aim to get the best possible deal
With any purchase, it's sensible to aim for the best possible price. This applies equally to high-end purchases like works of art as it does to more mundane purchases like groceries. Saving money is a good thing, especially if it funds the purchase of more beautiful works of art! Exercising patience and discipline can help to ensure that you get an item for the best possible price at auction. There are bargains to be had in every single auction, if you play your cards right.
Many people are successful in getting a great deal when they keep their bid low and/or bide their time to bid. If you think something may be overpriced, then trust your instinct and don't bid too high. If you like a piece that hasn't attracted much attention from other bidders, again trust your instinct and bid on this – you could come away with a real bargain by going against the trend.
Often, spotting the best bargains is a result of acquired knowledge and experience so don't be put off if you don't get it right at first. See it as an excuse to spend more time immersing yourself in your new hobby!
Try to keep your cool
It's easy for nerves and excitement to get the better of you at auction, especially if you're a newcomer. Even seasoned auction-goers get swept up in the drama and excitement from time to time. The excitement of the moment and the competitive nature of the sale often leads to an almost unavoidable temptation for bidders to exceed personal limits. Disipline is a must. You don't want to suffer from buyer's remorse after the sale as this will detract from what should be a positive, fun experience.
If you think discipline is something you may struggle with, consider bidding online or over the phone as this often helps to form a sense of detachment from the saleroom drama. To avoid the competitive element altogether, you can leave an absentee bid with the auction house directly or via their online bidding platform.
Save