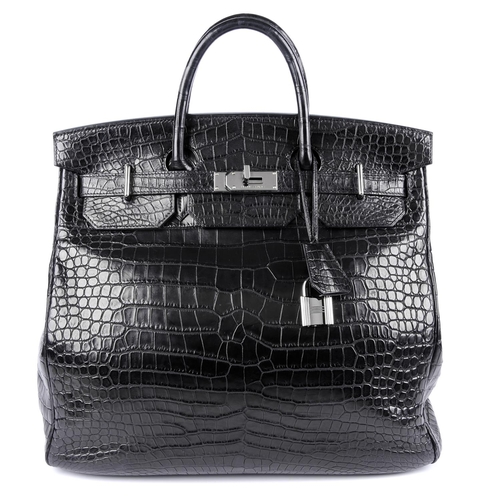 Us women love a good handbag, but they're no longer just a fashion accessory, or somewhere to keep your purse and keys. According to the 2020 wealth report by Frank Knight values of collectable handbags rose by 13% last year, making them the fastest-growing collectable asset. They even beat the FTSE 100 which had a 12% increase in 2019. So, are handbags more valuable than stocks and shares?
Of course, we aren't referring to your Primark tote bag or your River Island clutch here. The bags that are collectable are from the likes of top designers that cost a pretty penny to start with.
Designer handbags are not a new concept, but these bags are relatively new in the collectable market. This was the first year they were included in the wealth report, due to the increase in availability at auction, which allowed for reliable tracking of them as a collectable investment.
As with all collectable's value is dependent on the condition of the handbag. Correct storage and delicate use only, if they have to be used at all.
So which bags are worth investing in?
Chanel Handbags
Chanel has always created sought after and luxury handbags that demonstrate status. One of the most synonymous designs of the brand's bags is their quilted fabric. A favourite of many celebrities is the classic Chanel double flap, which has seen an increase in value over the years.
Louis Vuitton Handbags
The designer is a favourite of the wealthy, with the classic two-tone brown and tan colour scheme and LV motif easily recognised globally. This popular design is often seen over the shoulder of celebrities engraining it as a desirable bag in the minds of the public.
Hermès Handbags
Hermès is the most notable handbag marque that commands a high price tag at auction. These bags are the ultimate status symbol for the rich and famous.
The Hermès Birkin is one of the most iconic handbags ever, with the most expensive handbag ever sold at auction being a Himilayan Crocodile skin Birkin with gold and diamonds which sold with Christie's in Hong Kong for £293,000 back in 2017! Another crocodile skin Birkin 35 sold with Christie's in London for £162,500 last year, proving that these bags are certainly desirable.
The value of collectables increases with rarity, which is probably why Hermès Handbags are the pinnacle of desirability. They create limited edition runs, with ethically sources exotic skins and precious stones and metals. Their bags are typically limited in sale to top clients, with the best getting the chance to own the 'holy grail' of these bags which are rare and luxurious with gold hardware and exotic leathers or skins.
Of course, knowing your stuff is important, there are many copies out there trying to cash in in the popularity of these handbags, so if you're looking for investment pieces ensure they have been purchased from reputable sources.