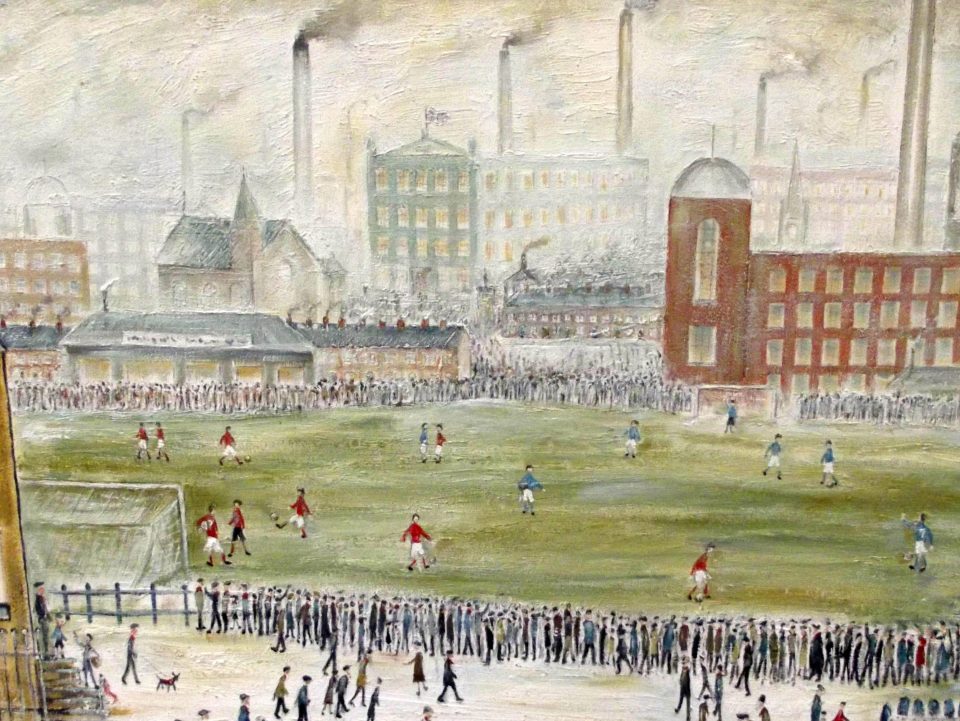 Convicted art forger, Shaun Greenhalgh, who was given a prison sentence for his crimes in 2007, has made thousands of pounds this week by selling his imitation Lowry-style paintings legally at auction. The three paintings were estimated to fetch up to £6000 collectively, but went for nearly three times as much (£15,900).
Over a period of almost two decades, Greenhalgh and his family presented over one hundred elaborate forgeries to dealers, collectors and museums, conning them out of an estimated one million pounds. Scotland Yard described the family as, "the most diverse forgery team in the world, ever".
The family's most famous deception came in 2003, when they managed to con Bolton Museum into buying a fake ancient Egyptian statue for £439,767. After consulting with numerous experts, grant money was used by the museum to purchase the statue, which is known as the 'Amarna Princess'. The 20-inch statue was believed to date back to 1350 BC. In fact, the artefact was crafted in Greenhalgh's shed in a matter of weeks from a block of calcite, using an ordinary chisel and mallet bought from B&Q. It was Greenhalgh's father, George, who approached Bolton Museum claiming that the artefact was part of his grandfather's 'forgotten collection' and had been passed down through generations of the family.
Greenhalgh also sold a number of other forgeries, claiming to be works by various famous artists such as Thomas Moran, Samuel Peploe and Otto Dix as well as being responsible for the infamous 'rediscovery' of a lost antiquity from Roman Britain, the Risley Park Lanx.
In 2005, the family came to the attention of the police after the alarm was raised by the British Museum, which had been approached with three apparent Assyrian reliefs from 6-800 BC. It was spelling mistakes in the scripts that gave the game away. When the police searched the family's home, they discovered two 'Amarna Princesses' in a wardrobe as well as the tools and raw materials used to craft the forgeries.
In 2007, Greenhalgh was given a prison sentence of four years and eight months. He was released in 2010, since which time he has continued to paint. But this time, he is working within the boundaries of the law.
Three legitimate Lowry-style paintings were sold this week at Bolton Auction Rooms. Each piece bears a copycat Lowry signature and incorrect date on the front. On the back of the pieces, however, it states "2015, Shaun Greenhalgh after LS Lowry", which protects the artists from breach of copyright laws. Whilst these three paintings are not direct copies, they are strikingly similar to works created by Lowry.
A piece depicting a street scene with factories and 'matchstick' people was bought for £5,700. The other two paintings were sold to a single buyer for £5,100 each. One depicted a football match with factories in the background and the other was a street scene. Despite Greenhalgh remaining a controversial figure in the art world, the auctioneer, Harry Howcroft, praised him as an "incredibly talented artist" and revealed that hundreds of people had enquired about the paintings. The auction was, reportedly, so packed that one guest called the fire brigade out of concern. Whether it is the media controversy surrounding the artist, or his genuine talent, that attracts so much attention is up for debate. Although his works are likely to remain controversial, it's clear from this auction that Greenhalgh has a lucrative future as a legitimate artist.
Image from Bolton Auction Rooms who auctined the paintings.
Save