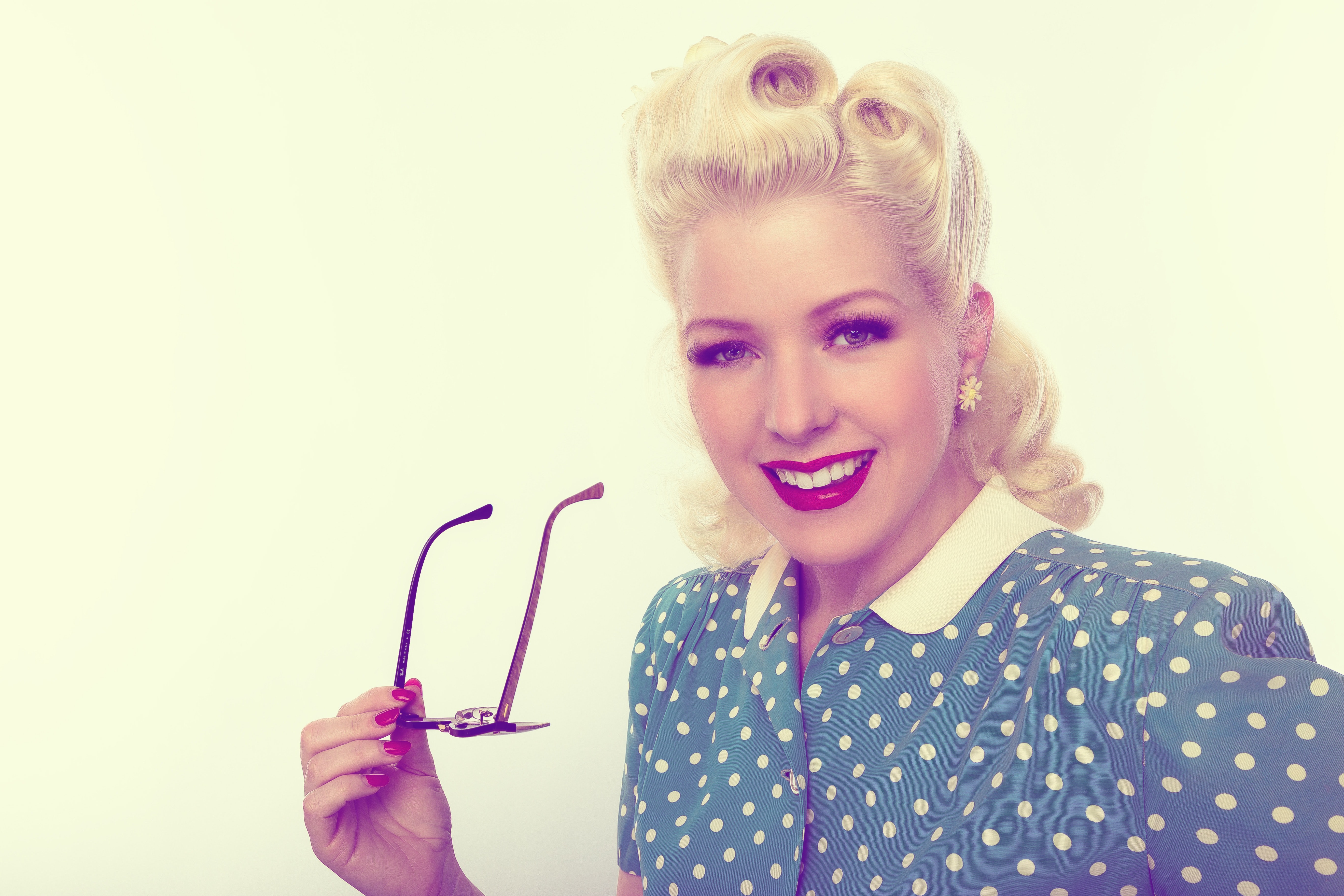 Vintage is very 'in' at the moment, whether it's vintage décor, furniture or fashion you can't seem to go wrong.
While many are adding vintage touches to their homes such as retro sideboards, or art deco inspired wallpapers, there are a large number of people rediscovering the fashions of yesteryear.
As well as being a statement, wearing vintage clothes is also good for the environment, a form of recycling. The likelihood of bumping into someone wearing the same garment as you is also slim to none, so why wouldn't you want to experiment with some nice little vintage numbers?
We take a look at how to ease your way into vintage fashion below.
Begin with a staple item.
For your first foray into the world of vintage fashion, you should look for something that fits in with your existing wardrobe. Something you can perfect mix and match with your more modern garments. A lovely jacket or coat, or perhaps a gorgeous little black dress for evening occasions?
Ease yourself in gently by finding an item that is in good, strong condition. Clothes that require repair take a lot of skill and patience, so for your first couple of items, it is best to look for items that are wearable immediately.
Buy from dealers or experts initially
When starting out in vintage fashion collecting, you should initially buy from reputable dealers or shops. They know what they are talking about and can answer any questions you may have.
Items they sell will also be professionally cleaned and accurately measured to ensure you get the right few pieces to begin your collection.
Opt for timeless classics
You can't go wrong with timeless tailoring. It will always look right and will be simple to accessorise and carry off.
Be prepared to make alterations
The difference with buying vintage vs off the rack is that there won't be a selection of sizes for each garment, helping you find the perfect fit. When you find a vintage piece it may be too big, or too small, but this shouldn't hold you back.
Learning to make alterations or knowing a good seamstress will open up doors for you, enabling you to buy the item anyway, and make it fit you perfectly.
There is no greater satisfaction than owning a unique piece that literally has been made to fit you perfectly! Just imagine how good you will look.
Buy offseason
Just like high street stores, vintage shops are likely to reduce out of season clothes, to make way for pieces that can be worn there and then. Pieces at auction will have less competition and charity shops need the rack space for in-season items. Looking for summer dresses in the autumn, or winter coats in the summer can help you save some cash.
Get ready to hunt for bargains
Once you have familiarised yourself with materials, styles, fits and makes you can begin to hunt out the bargains. You have your staple pieces and can now get down to the fun part.
Go to car-boot sales, rifle through charity shops, attend garden sales, set yourself some auction alerts for keywords and start hunting out the bargains. This is the fun part, the thrill of finding a bargain after sifting through a huge pile of clothes, or the adrenaline rush of bidding at an auction and winning a dream item that will complete a look you had in mind.
Remember to always keep it fun and buy pieces you love that complement other items in your wardrobe ready truly stand out!