Fonsie Mealy Auctioneers, located in Kilkenny, held the first day of their Howth Castle Clearance Auction on Wednesday 8th September. The sale had a huge international interest which resulted in the majority of the items in the sale far surpassing their estimates.
One of the star lots was a 1735 portrait of Jonathan Swift. A stunning piece of art by Irish artist Francis Bindon. History of Howth and its Owners was written by Francis Ball and published by the Royal Society of Antiquaries in Ireland in 1917. In this book, Francis Ball describes the artworks found in Howth Castle and specifically spoke about this critical canvas. "On the walls there hung a whole-length portrait of Swift by Francis Bindon, unique amongst portraits of him, in that its history is determined with absolute certainty."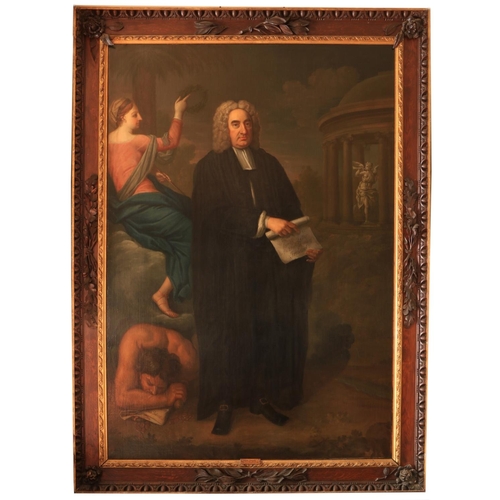 Without a doubt, the most important Irish writer of the 1700s, Jonathan Swift himself, mentions the painting in a letter written in 1735 where he tells his friend, "I have been fool enough to sit for my picture at full-length by Mr. Bindon, for my Lord Howth."
The antique portrait, in a beautiful contemporary frame carved with oak leaf sprays and acorns, sold for €234,000 (almost £200,000) to an easyliveAuction online bidder. Because the smart bidder chose to bid with easyliveAuction they managed to save themselves £12,000 (over €14,000)in online fees! Much to the delight and relief of observers, the painting will stay on the Irish island as an Irish buyer purchased it.
Several other pieces of Irish art exceeded their guide prices. These included a carving of the legend of Grace O'Malley, which sold for €25,000 (over £21.3K), A Bird's Eye View of Howth sold for over £22K (€26,000), and Roderic O'Conor's Bull by Moonlight sold for €50,000 (£42,661).
In addition to these beautiful historical works of art, a large amount of furniture took its turn under the hammer. Among the top sellers were these two carved giltwood and gesso side tables – this highly important pair sold for €168,000 (over £143,000).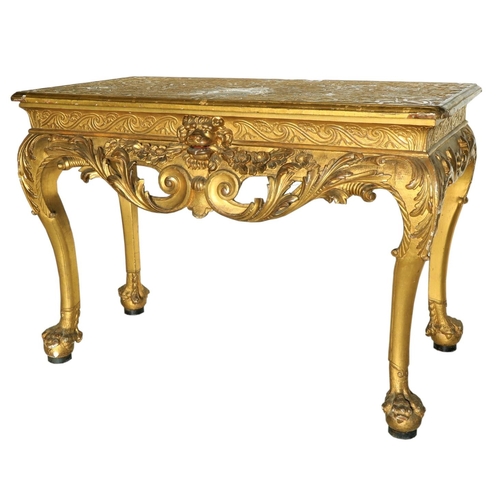 A pair of Irish George II Architectural Pier Mirrors sold for €106,000, and this gorgeous Irish decanter caddy saw the hammer fall at €48,000.
There were other intriguing lots that sold, including this exquisite Louis XVI mantle clock, gifted by Marie Antoinette to her lady-in-waiting, which sold for €28,000.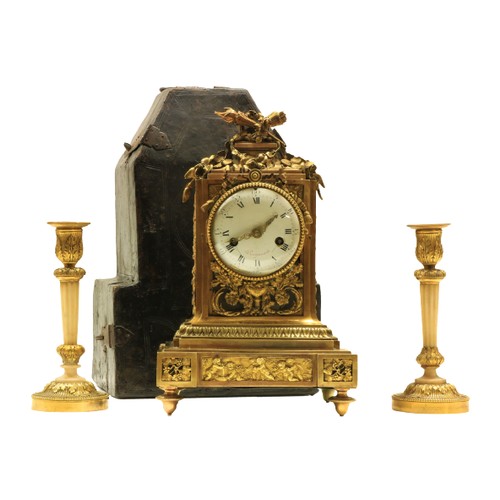 The mourning dress, worn by England's second longest-serving Monarch, Queen Victoria, sold for over €3K. A pair of Prehistoric Giant Irish Elk Antlers and The Great Sword of Howth were also among the items consigned to the Two-Day sale.
In total, the sale made in excess of €1,000,000. It's clear to see why easyliveAuction has become the bidder's choice. Especially for high-ticket lots like the one's featured in this sale.
Over 1000 items from The Library of Howth Castle will go under the hammer in the next Fonsie Mealy Auctioneers Sale on 22nd and 23rd September. You can view the entire catalogue here. We expect it to be another BIG one, so don't miss out.