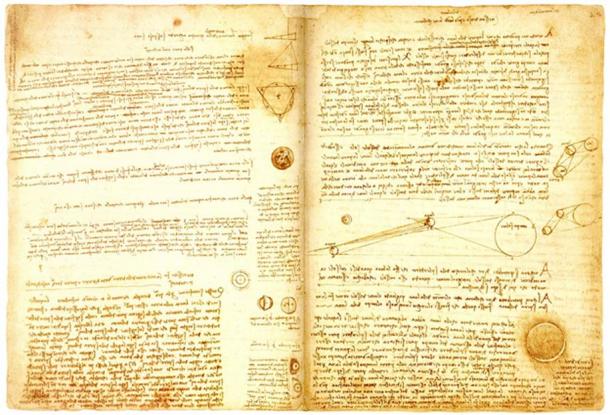 Image Credit: Wikimedia Commons
Have you ever wondered what the most valuable treasures in history are? How could you ever determine such a thing? The answer...auctions. The cost that an item fetches at an auction is a great metric for what we humans deem most valuable, so let's take a look at the highest value items ever sold at auction.
This stunning, ornate, golden sword belonged to none other than Napoleon Bonaparte, and was used during the Battle of Marengo in 1800. It's also believed to have been used during his campaign in Egypt. It went under the hammer on Osenat, France in June 2007.
This decadent, Rococo soup tureen sold at Sotheby's in New York back in 1996. It was designed especially for King Louis XV of France by Thomas Germain, the renowned silversmith to the King, who began his tenure in 1723. It's value derives predominantly from it's rarity. Few silver soup tureen's of this particular era are thought to still be in existence.
This fabulous piece of American antiquity was sold at Christie's in New York in 1989. It is thought to be one of nine 'Goddard desks' that is still in existence. Handcrafted by a cabinet-maker in 1760, this stunning minimalist piece is a prime example of the 'block-front' design that distinguishes American furniture.
At 500 carats, with 11 clear Colombian emeralds, it's no surprise that Princess Catherine's Tiara fetched such a high price at Sotheby's in Geneva in May 2011. It was commissioned by Prince Guido Henckel von Donnersmarck, and according to myth - the emeralds were originally part of a necklace worn by a Maharaja.
Expertly carved and made from 18 carat gold vessel is a relic of the Xuande period of the Ming Dynasty, a living testament to the opulence of the period, and currently one of only eight such examples of these vessels still thought to be in existence. This piece sold at Sotheby's in Hong Kong in April 2008.
This incredible piece was sold at JJ Lally & Co of New York in November 1987. Thought to be crafted somewhere between 1736 and 1795 this decorative moonflask, with it's rounded body features some stunning embedded fire pearls that match the phoenix and dragon motif.
Sold at a private auction in Scandinavia, this hand carved 11th century battle horn was made from the tusk of an elephant. Still functional, the intricate carvings feature a cacophony of animals, and remains only one of six such oliphant instruments thought to still be in existence.
More art than an incredible scientific document, this 18 page manuscript of folded sheets is written on both sides, making it 72 pages long. Written in Da Vinci's unique 'mirror style' it features a blend of diagrams and sketches, explaining various natural 'phenomena' at the time. The Codex Leicester sold at Christie's in New York in 1994.
Sold at Christie's London in 2004, this piece was commissioned in 1726, by Henry Somerset-Scudamore. It took 30 italian craftsmen six years to complete this mammoth ebony cabinet.
Top of the list is this stunning Chinese vase sold at a private sale with Bonhams between 2011 & 2012. Believed to have been crafted by Emperor Qianlong and bearing the imperial seal, this Qing dynasty vase is often hailed for its purity and intricate beauty.
There are various legends as to how this vase ended up in a London sale house. Though many maintain that it arrived in the 1920s as a souvenir from a holiday. It was originally given a megre valuation of just over £500, but upon being deemed authentic this shot up to around £600,000. It was finally bought by a Chinese billionaire in 2010 for around £43 million, but due to some legal complications was resold for a staggering £62.1 million.
Save