The release of the Art Basel's 2018 Art Market report showed that the world's art market was up 12% last year on the previous year. The Wealth Report, which tracks the spending habits of the super-rich, showed that wealthy people spent more on art last year than wine for the first time in eight years, and antique silver is finally showing signs of growth, according to Barnebys.
The news of the increase in silver values will bring a smile to the face any smart investors that bought up silver while the prices were low. Two years ago, Barnebys advised people that it was a good time to snap up antique silver objects for investment.
Sadly, the prices on silver were low for so long, that many people opted to send it to the smelters for scrap value, which led to the sad loss of many beautiful silver pieces.
Koopman Rare Art, one of the UK's largest antique silver dealers just reported record sales, such as an impressive 1814 George III silver gilt Ambassadorial mirror plateau, which was purchased by a private collector, the asking price for this piece was £275,000!
It's not just the UK that's seeing a revival in silver prices, with other countries also reporting a growth in interest and sales.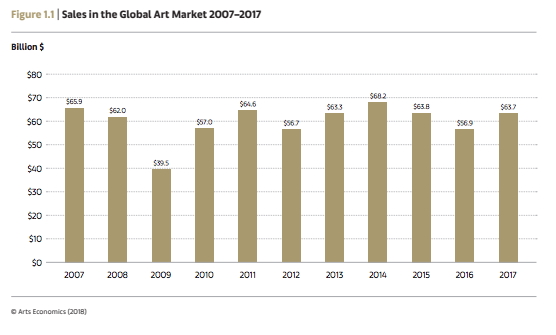 The author of the 2018 Art Market Report, Clare McAndrew says that 2017 really saw a spike in the high end, around a third of the market, in terms of value is over the $10m bracket. So, how does this translate for the low-mid end of the market?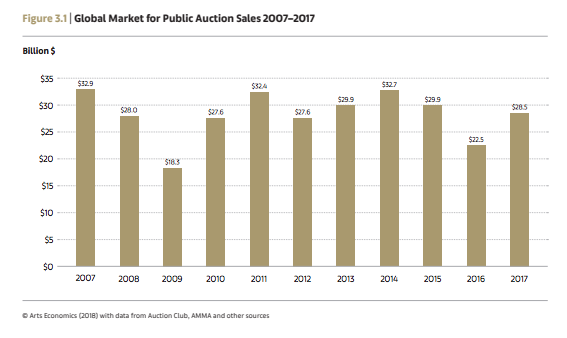 It seems that smaller businesses also reported an increase in figures for 2017, which looks promising. Online channels have become increasingly important for dealers and auctioneers alike, with online sales up 10% year on year. The internet opens up a whole new world of possibilities, with buyers being able to cast their searches further afield. The 2018 Art Market report says that online sales now represent 8% of the art market.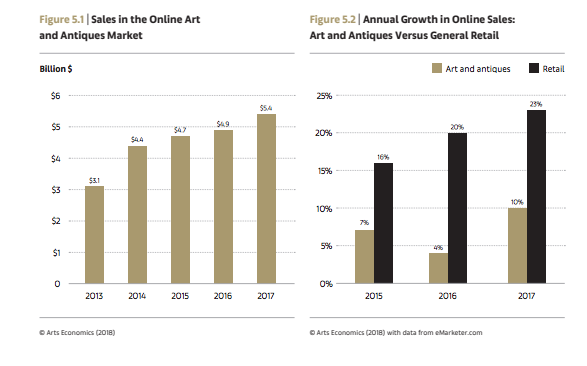 The UK came third for global art market share by value in 2017 at 20%. The USA holds the top spot at 42% and China came second with 21%. The value of overall sales in the UK was up 8% year-on-year which is fantastic news.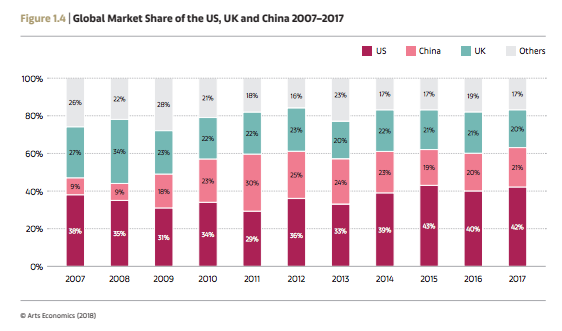 While the top 5 larger auction houses still account for around half of the global market, which shows there is clearly still a huge contrast in the sector, there is much optimism for the market in general. People are beginning to look at art and antiques again to personalise their interior spaces.
While the days of creating period rooms may be behind us, people are learning to incorporate antiques and art into their spaces to personalise them and give them character.
We hope that 2018 continues to show optimism and growth.