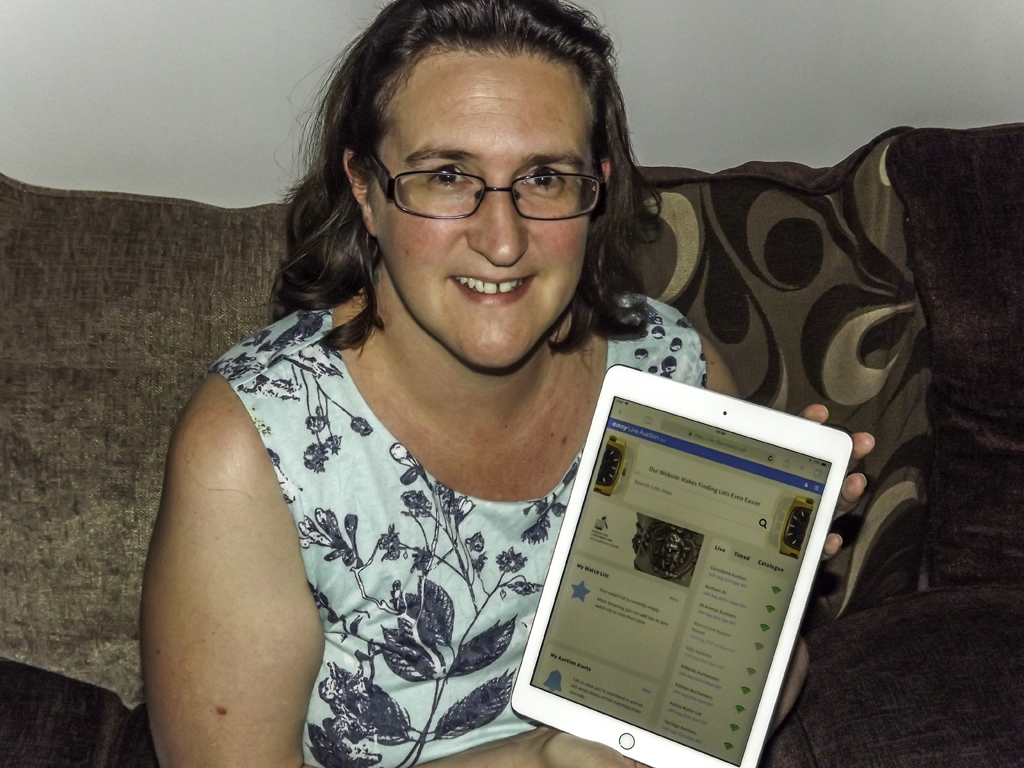 Back in May, with the introduction of GDPR imminent, we ran a competition to win a brand new iPad. All entrants had to do was re-confirm they wanted to keep receiving our email updates.
We know that our customers like to stay updated with all the latest auction information, ensuring they don't miss the things they love, but GDPR meant, that each and every customer needed to tell us once again that they wanted to stay updated. As a thank you from us, we decided to offer an Apple iPad to one lucky customer for taking the time to click the link we sent.
The lucky winner was Mrs Ridley, from Bracknell in Berkshire. She was shocked and pleased to have won the amazing piece of tech. She emailed us to let us know it arrived safely;
"I have received my iPad today, as confirmed on the phone earlier. I just wanted to thank you so much for what is a really great prize. I was so shocked to have won and love my new piece of tech! I have never owned an iPad and it is great to now have one."
She also kindly sent us some photographs of her with her new gadget.
Do you fancy winning yourself a shiny new iPad, just in time for Christmas?
Due to the success of the last competition, we have decided to run another competition. To enter all you need to do is opt into our email notifications, which you can do right here! If you don't already have an account you will need to create one, otherwise, the process will be very quick, just select the notifications you wish to receive with the radio buttons and save changes. Once that's done, we will enter you into our next competition to win an iPad.
The closing date is just before Christmas on November 30th 2018. The winner will be contacted after this date to arrange delivery of their prize. Why not tell your friends and family and give them a chance to win too!