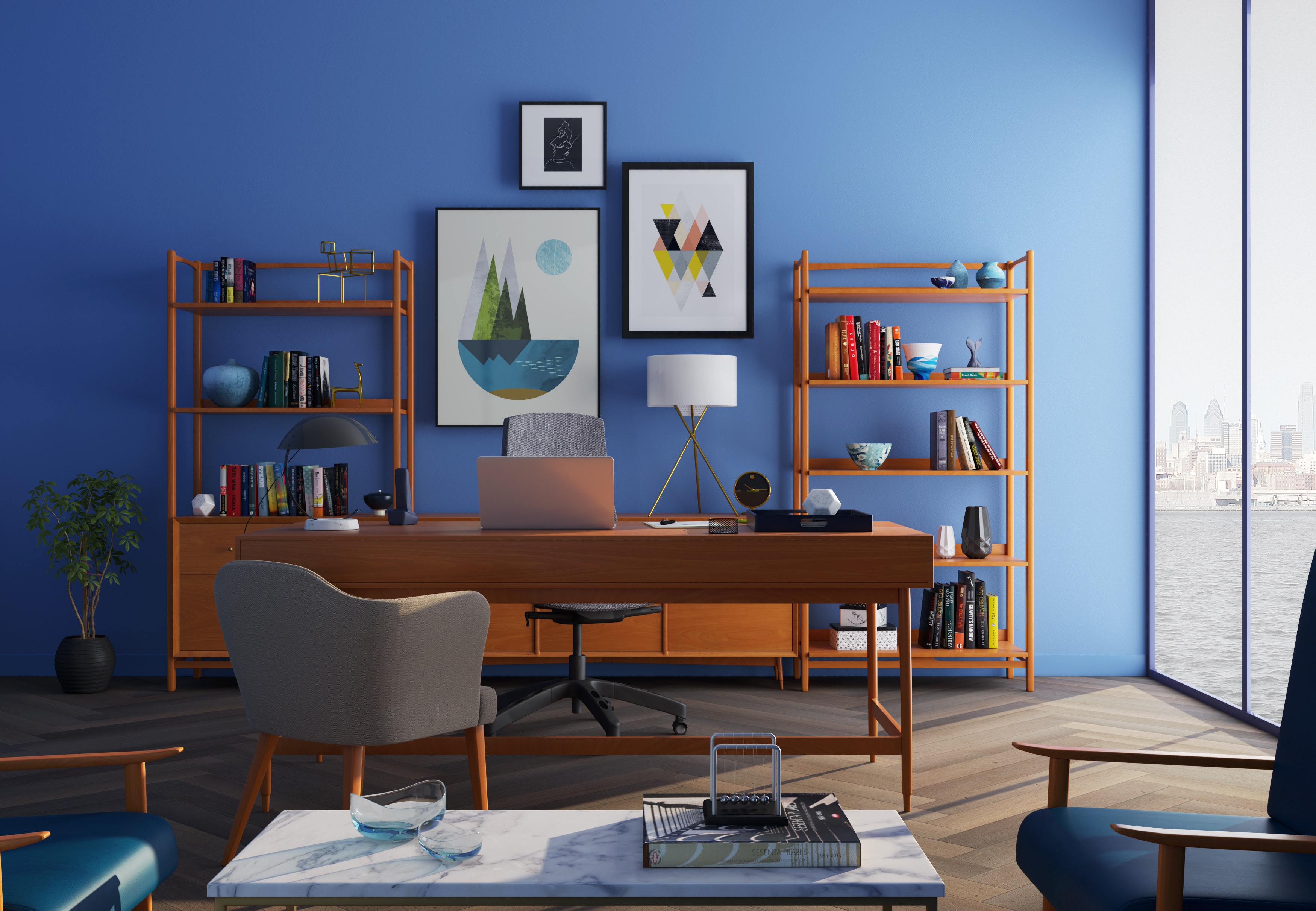 There was a time, not so long ago that furniture from the '60s and '70s was regarded as hideous and unattractive. Charity shops were inundated with pieces that they just couldn't shift. With many sideboards resigned to landfill or used for firewood. It almost seems like sacrilege now.
As with most things, styles come full circle and these once regarded monstrosities are now highly desirable. For anyone who doesn't like to follow the masses of bland grey interiors that seem to adorn many British homes right now, there's a way out.
The beautiful teak wood which was so popular during the Mid-Century beautifully compliments bright bold colours that allow you to show your personality and design interiors as unique and practical as you are.
We take a look at how you can inject some mid-century magic into your home below.
Mix it up!
You don't solely need to furnish your home in one particular brand or era. Choosing pieces cleverly can help you to achieve a modern feeling space with nods to the past.
Mid-Century furniture was practical, sideboards can hold and hide away plenty of belongings and look great below a modern flat screen wall mounted TV for instance. A colourful new rug and modern sofa with clean lines can be complemented by some retro chairs and a coffee table.
There are no hard and fast rules here. It's all about blending styles together to create the comfort and practicality that suits your own uses.
Accessorise
It's not all about the furniture. Items like sunburst clocks and mirrors can really help to inject some retro style into your home. Whether original or replicas, the iconic sunburst design instantly nods back to the mid 20th Century. Artwork, prints or even bold geometric patterns can be used to add dimension to walls too.
Lighting is another accessory that can help you achieve that modern mid-century style. Pendant lighting hanging from the ceiling, some teak or tripod table lamps or a retro-inspired lampshade, lighting can really help to set the tone.
Colours
The colour palette from this era included warm, bright and bold colours. Artists like Mondrian used bold primary colours set against black and white, wallpapers were bright and full of pattern and plastics were bold and vivid.
A colour palette of mustards, olive greens, oranges, reds and browns can all help achieve a retro feel. Bold paints or modern wallpapers with a mid-century print can equally set the mood. But it's not always about recreating a look. The beauty here comes from mixing the old with the new. You can really get your creative juices flowing and be as bold as you like. The darker wood furniture contrasts really well with bold colours palettes, but can equally work with white walls and some splashes of colour in accessories.
Open & Airy
Mid-Century interiors were often open plan and airy, they could be broken up with open plan shelving solutions such as ladderax or open plan room dividers. These systems utilised the sleek, clean modern lines with open plan spaces and cupboards to store your trinkets and items.
If you're looking to incorporate a little Mid-Century magic into your living spaces then auctions are the ideal place to start. You can begin by using the search function on our website and even set up some alerts, so you don't miss that perfect piece!