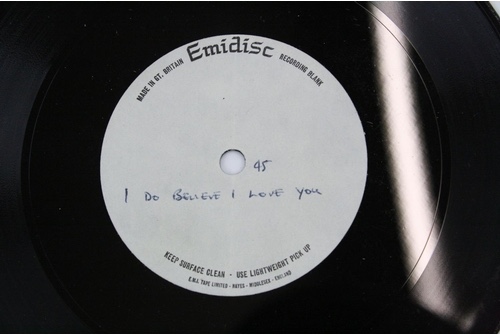 A rare and unreleased demo by the late, great David Bowie is one of the lots going under the hammer in Wessex Auctions Vinyl Records, Music & Film Memorabilia sale tomorrow.
The track on vinyl titled 'I Do Believe I Love You' which was recorded in 1966 when David was signed as a songwriter to Orbit Music has an estimate of £3,000 - £5,000. Alongside this rare incredible find are several other rare David Bowie items which include a signed copy of the 1970 LP 'The Man Who Sold The World'.
The recording was discovered by a London-based seller who found it in a back-catalogue collection, it's been called "a musical treasure". Bowie sadly passed away in January 2016, just two days after the release of his final album Blackstar, it was a great loss to the music world.
Auctioneer Martin Hughes of Wessex Auctions told BBC News: "As one of only a few people in the world who have heard the recording, I am still amazed that this musical treasure has been uncovered after all of these years.
"David Bowie is one of the most iconic artists of all time, and I am sure that this item is going to create a buzz around the globe amongst fans of Bowie as well as collectors of pop culture."
The sale which is expected to draw bidders from around the world kicks off at 10am and consists of 681 lots, you can view the full catalogue here.
Co-auctioneer Tim Weeks added: "I'm the biggest Bowie fan, so listening to it just knocked me for six. Just the thought that I was one of the first few people to have ever heard it.
"It's a real piece of history, and up until now no one even knew it existed so we are expecting a great deal of interest from fans at the sale."
David Bowie Diamond Dogs Tour Thumbnail Image