An old British Rail covered wagon is going up for auction at Charterhouse Auctioneers and Valuers. The wagon, which is expected to fetch thousands of pounds, will be sold during the two-day sale taking place in Sherborne on June 1st and 2nd.
The wagon was purchased by its current owner in Frome over four decades ago. For the first five years, he stationed the wagon in a field and used it as a playhouse for his young daughter. After she grew up, he moved it to a barn where it has remained since 1983. He has decided to sell it now as he is looking to retire and move to Australia.
The charming wagon is a rare example of its kind. Although little is known of its specific history prior to being purchased by its current owner in 1978, it is most likely it was used to carry newspapers, livestock or mail for British Rail.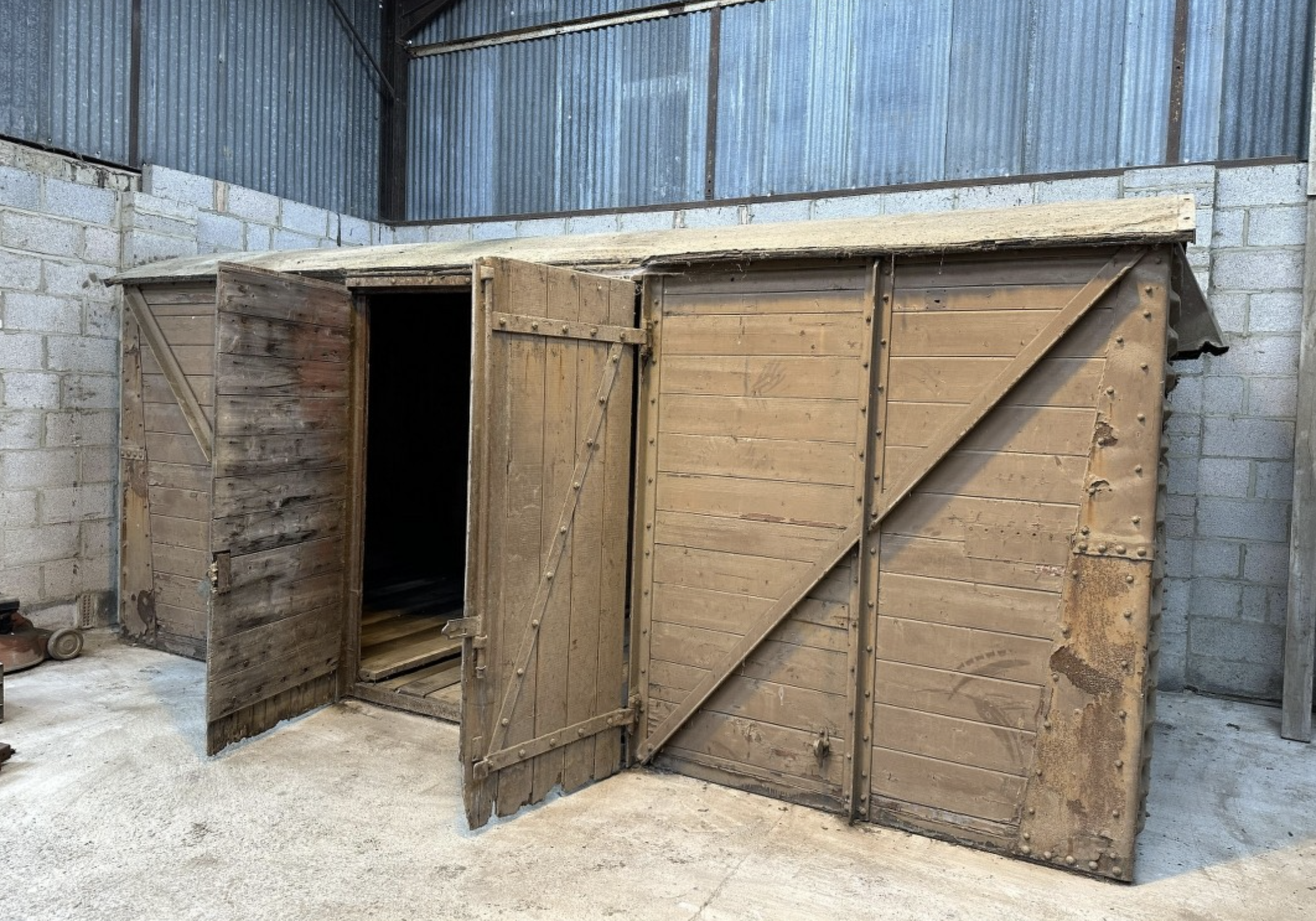 It measures approximately 17ft 6in and has good interior height and double doors on each side. It would make a good project for conversion into glamping or guest accommodation, or perhaps as a studio or home office. Another possibility is that it might peak the interest of train enthusiasts looking to restore it to its former glory.
Richard Bromell, founder of Dorset based Charterhouse Auctioneers and Valuers has stated that: "I certainly get to see something new every day at Charterhouse! We have previously had great success selling by auction a Victorian shepherds hut for £13,000 and a late 19th century mobile photographic studio making £8,000 so it will be interesting how this wagon fares in comparison."
Back in 2021, East Midlands Railway auctioned off a retired goods wagon from the 1970's. The wagon, which was open-topped and formerly used to carry scrap and general merchandise, raised £700 for charity. In 2013, a Victorian railway carriage sold at auction for £2,300 after being used for some time as a garden hedge.
In such good condition, and with plenty of potential for either restoration or use in an upcycling project, who knows how much interest this wagon will get. When it goes under the hammer on June 1st, it is expected to fetch between £5,000 and £7,000. What would you use it for?
Check out the full catalogue here!