The world of auctions can be somewhat unpredictable. On occasion, lots far exceed expectations and whip bidders up into a frenzy. It seems that over the last week two of our auctioneers have experienced a touch of this.
Richard Winterton Auctioneers had a brilliant Library Sale on 26th March – included in this sale was an autograph book and signed manuscript from 1924. The autograph book was owned by Lydia Tabb who worked as a fundraiser and matron for children's charity Barnardo's.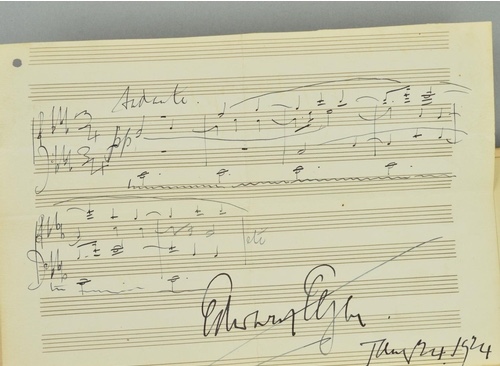 With 69 autographs dating from 1923 there were many well-known scribbles, including the likes of Rudyard Kipling and Sir Arthur Conan Doyle gracing the sheets. Found within the pages of those famous signatures was a Sir Edward Elgar manuscript… believed to have been scored for a string quartet, it was transcribed and played on piano prior to the sale.
Auction day saw a packed room with an additional 1000 live online viewers, 35 registered online bidders and phone bids to boot. Having initially been estimated at £1000, the hammer finally came down on both the autograph book and long hidden melody at £9000; much to the delight of the sellers who were in the room adding to the tension and excitement.
It wasn't just Richard Winterton who had an exciting week though, Fellows Auctions gave buyers the chance to truly grab a piece of history when a World War II Panerai went under the hammer.
Acquired at the Operation Market Garden in 1944, Captain Alfred Packer who was part of the 43rd Reconnaissance Regiment could have never guessed the outcome. The stunning timepiece was placed in a drawer and kept by his son forever unworn.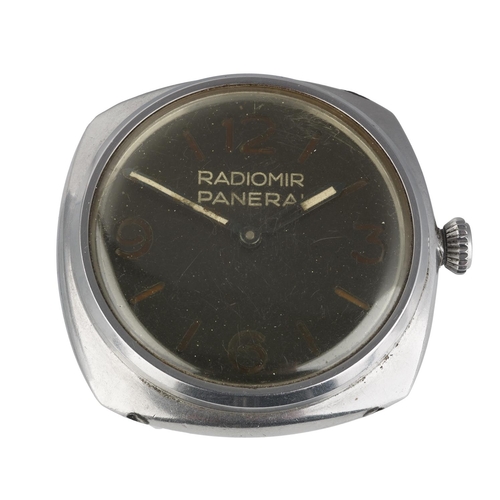 When he consigned it to the Fellows April 2nd Watch Sale, it was estimated to make £20,000 - £30,000. The Panerai was sold in a lot together with military records, an incredibly insightful diary of his experiences in the regiment in 1944, a jacket and photograph all belonging to Captain Packer. Both military and horology enthusiasts alike were delighted to see this incredible item sell for £42,000!
Auctions are incredibly exciting places, they get the adrenaline pumping, whether attending in person in the saleroom or bidding online. We can only imagine how Ms Tabb felt watching the bidders in the room fight it out to own her autograph book and Elgar manuscript, it must have been a thrilling day all around.
If you have something lying around in a drawer of chest somewhere that could be worth money, perhaps now is the time to dust it off and take it down to your local auctioneer's valuation day. You never know, it could be your lucky day too.