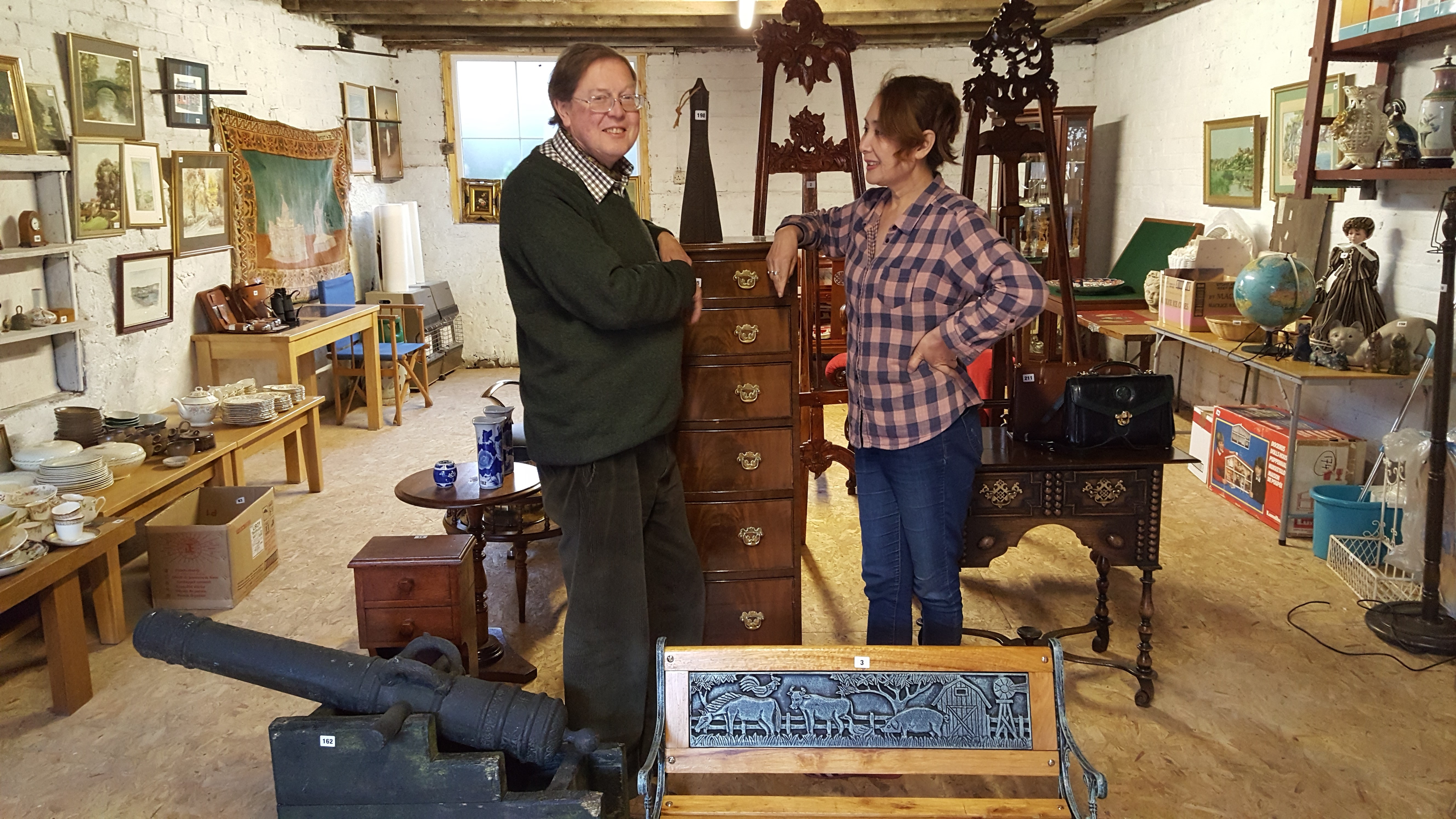 Coldingham Borders Auctions, which started in business less than a year ago in the Scottish Borders, will hold its fourth sale of Art, Antiques & Collectables on March 31. 'There will be more than 400 lots this time around,' says auctioneer and joint-owner Paul Harris, 'with some very unusual things.'
Amongst some of the more interesting items are an antique collection of Chinese and Japanese butterflies, a Louis Vuitton automobile trunk (ca. 1910), a Reliant Robin Royale motor car (1959) which has been sold once (and paid for) and is being offered again, and a large collection of photographic glass plates (ca. 1885) emanating from a closed Dundee studio and acquired by the vendor more than 30 years ago. There is also a private collection of blue and white, including Delftware, and many Chinese/chinoiserie lots.
The business is owned by Paul & Sulee Harris who opened the Coldingham Gallery in the village in 2011. They also operate the business Chinese Art in Scotland which is online and which has a 100 sq m showroom next to the auction premises.
The auction is broadcast live on www.easyliveauction.com and their 13 year-old daughter, Lucy, handles the online bidding!