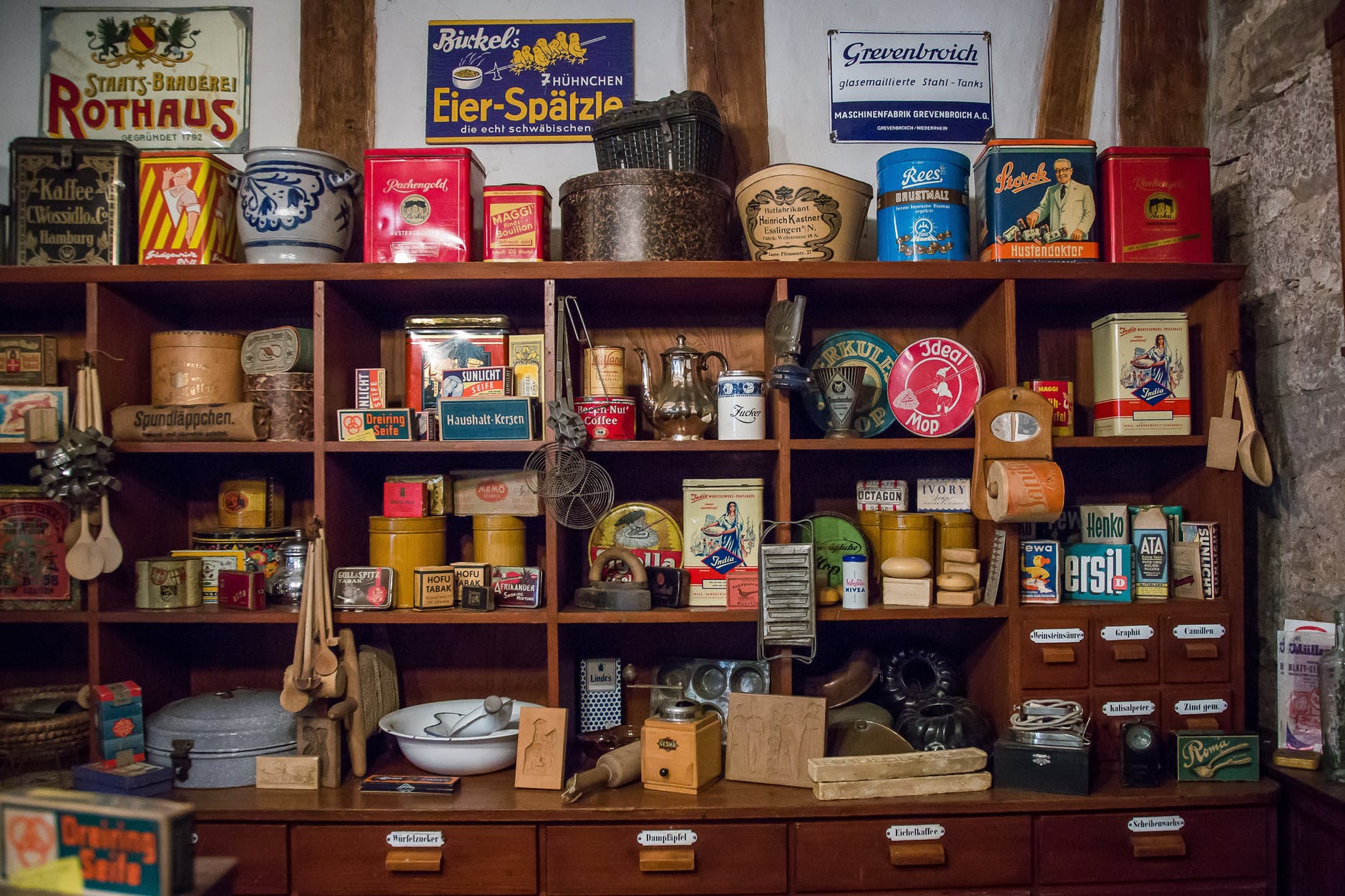 With words like retro, vintage, classic and antique flowing off everyone's' tongues, trending on the likes of Instagram and Pinterest with millions of hashtags and repins, it can sometimes seem like quite a minefield determining whether an item is truly vintage or antique. We take a look at the differences.
What is Antique?
Whilst many people refer to old items as antique; it is in fact, not enough just that an item be old – those in the trade know, it's got to be really old. Over 100 years old to be exact. The Oxford Dictionary actually defines antique as a collectable object such as a piece of furniture or work of art that has a high value because of its age and quality. Some dealers do try to lower this standard to 50 years to allow for the inclusion of collectable items, however, most reputable antique dealers agree that lowering the age of the item also lowers the standard of it. Think 1800's furniture.
What is Vintage?
Vintage was initially only really used to describe bottles of wine with the Oxford Dictionary definition being The year or place in which wine, especially wine of high quality, was produced; however, now it's more frequently used to describe anything more than 25 years old, or which has cycled back into fashion – you know like that vintage 1980's denim jacket or vintage RayBan sunglasses?
Why Has vintage become so popular?
The rise of visual platforms such as Instagram and Pinterest have helped people share their lives, homes and style with people. Creating ideas, new fashions and a desire to mix things up a bit.
From mid-century furniture to vintage signs, tins and accessories. The possibilities were endless, allowing people to follow a trend, but with their own unique stamp. Their homes could have personality by adding some unique vintage accessories, upcycling some vintage furniture and so on. Vintage clothing also became a thing, once people would have laughed if you were wearing your mum's old jeans, but these days it's completely acceptable and a way to showcase your own one-off style, setting you apart from the crowd.
Historically, many sales platforms were 'strictly' antiques based; with the vintage item seller unable to even get a look in as they wouldn't meet the over 100-year requirement. Antique dealers strictly sold antiques, antique fairs and trade shows had strict requirements on the age of items shown or sold and so on.
However, as they say, nothing lasts forever, and things took a turn when 'brown furniture' became unfavourable; many buyers were no longer looking for this style and instead opted to decorate their interiors with the clean lines of mid-century furniture and quirky 'one-off' vintage pieces, with manufacturers such as G-Plan becoming all the rage. With more and more of these vintage items growing in popularity a number of antique dealers and antique fairs have begun to loosen the rules and allow vintage items to be sold; supplementing their loss of antiques income with stunning vintage items, pretty savvy, any business person will tell you, you have to keep up with the demands of your consumers and adapt your business model accordingly.
So, what does this mean for you?
Don't worry, all of those beautiful and classic antique items are still readily available and platforms from which to sell them; whether they be online auction houses, live in the flesh salerooms, antique shops or antique fairs which are all as busy as ever, consigning Victorian, Elizabethan and Gothic alike. However, the surge in popularity of vintage items now means that you may well find that antique fairs have become more inclusive, offering vintage sellers and buyers a place to meet and haggle.
Simply put, there is more choice, people are embracing change, items from the past are being incorporated into modern interiors, and there's even expectation that the once unfavourable 'brown furniture' is about to make a comeback!