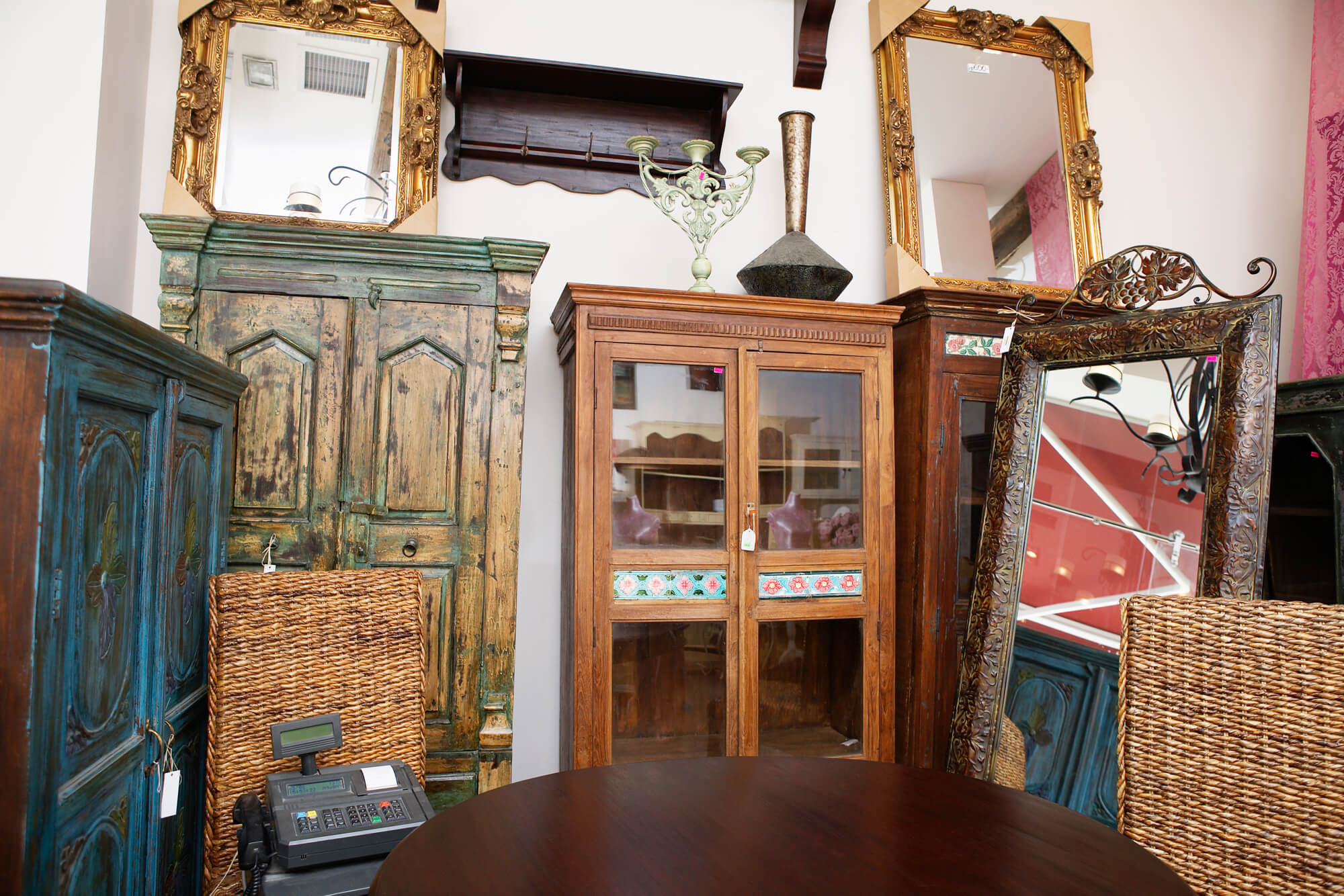 It's no secret that things like antique furniture, while beautifully made is generally less desirable than it was a couple of decades ago. Gone are the days that hordes of buyers made their way to antique shops to purchase 'brown furniture'. Lack of space in modern housing and changing tastes meant the market took a downturn at the start of the century. It's not all doom and gloom though as we reported in our last article; Antiques are back in style.
People are beginning to recognise that antique furniture can sometimes be repurposed to create a multi-functional piece, that coupled with the sustainability drive that has made recycling trendy, has meant that the market has started to improve. Well crafted, sturdy pieces of furniture can be picked up for less than the cost of hiring someone to make something similar, something that has already proven it can stand the test of time, unlike modern, mass produced, chipboard flat packs.
But do antique shops have a place in modern society? The internet has changed the face of retail in general over the last twenty years or so. Walk around town centres and you will see many empty retail units, not even the big boys are exempt. The news is filled with huge retailers such as Toys 'R' Us going bankrupt and large chains like Mothercare, Marks & Spencer's and New Look closing numerous branches nationwide. So, how can the smaller independent businesses such as antique shops increase their chances of survival?
As with all things in life adaptability is key. As a species, we have survived by adjusting to the ever-changing world we live in. It's survival of the fittest. Embracing the internet is the logical step, that some traditionalists seem to be averse to.
Some dealers feel that auctions often undermine the value of antique furniture, selling It for less than it's worth because they have so many lots to get through. But, doesn't this create the perfect place for them to pick up stock? Online bidding platforms like Easy Live Auction make it easy for buyers to pick up affordable pieces across the country and even globally. Dealers can therefore fill their shops with beautiful pieces that have plenty of profit in them. They can also search for pieces that customers have requested quickly and easily, setting up alerts to cut down their own time investment and bagging a guaranteed sale.
Social media is key! The world and his wife are online these days. Instagram is the perfect place to showcase antiques. A visual network where people can see all the things they love. Some dealers feel that purchases like antiques should ALWAYS be made in person, where the objects can be seen, assessed and verified as authentic. But, in a fast-moving world where everyone is in a hurry, the internet is the perfect place to find the things you love. Younger people practically have their smartphones surgically attached to their hand, metaphorically speaking of course. They are constantly consuming information at a rate never before imaginable. Mindlessly scrolling through their social media feeds, they may just see that finishing touch for their bedroom they've been searching for, the possibilities are endless.
For anyone thinking of opening a shop, it may pay to open in a town where there are lots of competitors, whilst this may sound counter-intuitive, if a buyer is willing to travel on their search for antiques they are more likely to go somewhere that has a good selection of choices for them. Another option could be to start off in an antique market, where stalls or space can be hired, or perhaps going into business and sharing a space with someone who offers something a little different and complimentary to your own stock.
Moving with the times is key, an online presence will be the make or break for most retailers over the coming years. Making sure you are visible online, be it through a simple Google my business listing, so people know you exist, to social media or even an online shop is imperative.