We were on the lookout for something interesting and newsworthy in the auction world this week but there wasn't much to shout about. So, here's a selection of some of the most interesting and newsworthy lots from days gone by…
The breath of 2 famous actors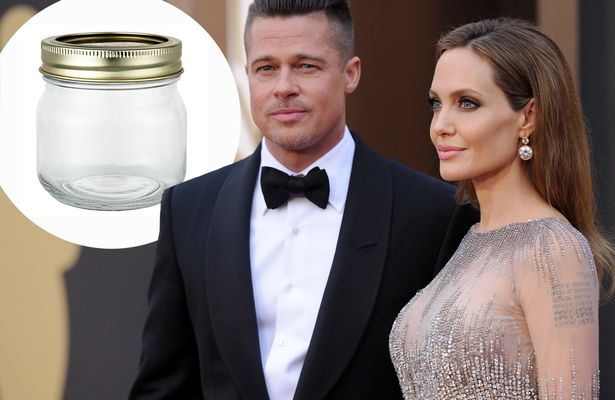 A jar allegedly containing their breath (Image: Axelle/Bauer-Griffin/FilmMagic) Source The Mirror
In 2010, a man listed what appeared to be an empty jar on eBay. With virtually no evidence, the seller alleged the jar potentially contained the breath or Brad Pitt and Angelina Jolie. He even admitted that it might indeed be as empty as it looked when he said it "may contain air molecules that came in direct contact with Angelina Jolie and Brad Pitt." Even so, someone bought it for a breath-taking $523. The seller saw them coming, through the glass of the empty jar maybe.
A piece of wedding cake from 1947
Source The Express
In 2015, a slice of wedding cake from the queen's 1947 ceremony was sold by Gorringes auction house to a US buyer for £500. Despite it being very clearly mouldy, it was said at the time that it would still have been edible due to its high alcohol content. Rather you than me. This lot proves that making money at auction is a piece of cake.
A taxidermy ostrich
Source Christies
In 2013, a rare Italian taxidermy ostrich was sold at Christie's for a whopping £21,250! The bird was 'made' by Joseph Vulpinus back in 1785. Post-stuffing, the bird was believed to have 'lived' in the renowned menagerie of the Villa Arconati in Lombardy, Italy. It was not unheard of to heave magnificent creatures hunted to order back then so this could have been how it came to be immortalised. On the other hand, it could have been 'flown' back as a memento from an overseas trip. But, over £20k for a dead bird? Stuff that!
An entire country
Source Newzealand.com
In 2006, an Australian man made a hilarious attempt at selling the country of New Zealand on eBay with a starting bid of $0.01 Australian dollars. Neither the prime minister of New Zealand nor eBay thought it was funny and the listing was removed by the site for a violation of its policy. But not before bids had reached $3,000. Don't you just hate it when an item you really wanted gets removed?
A watermelon
Source Tomoko A. Hosaka / AP - NBC.com

In 2008, a rare black watermelon fetched a staggering $6,100 when it was sold at auction. This costly Densuke melon is only grown on the northern island of Hokkaido, Japan. It's believed to be the most expense melon ever sold. And there was me thinking fruit was pricey in the supermarket. Whoever said money doesn't grow on trees? They were probably right, since melons grow on vines. I know where I'll be going on holiday this year.