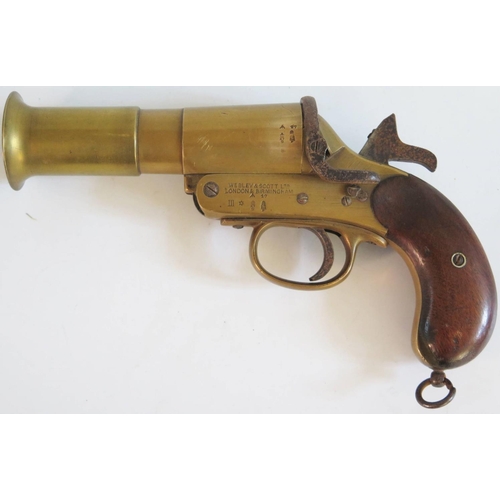 Are you Flogging Old Firearms? Selling antique shotguns? There has been an increase in the market for antique weapons, whilst the majority of these sales are to true collectors; there are an unfortunate percentage of criminals purchasing these weapons. This is due to the fact a loophole in legislation meant that antique weapons made before 1939 are exempt from firearm legislation; from 2008 to 2016 we saw the number of incidents of antique firearms used in crimes increase from four to ninety-one!
Antique-gun dealer, Paul Edmunds was arrested and subsequently jailed for 30 years after antique weapons he'd sold and ammunition he'd fashioned himself were found at the scene of more than 100 crimes! Further impacting upon the situation is the growing number of YouTube videos teaching criminals how to make ammunition themselves! As a result, pressure was placed on the governments to review the legislation surrounding antique firearms and the sale of them.
You may, or may not, be aware that in March 2018 the EU announced it was amending the Implementing Regulation (EU) 2015/2403 – this amendment, known as Commission Implementing Regulation (EU) 2018/337 then came into full effect in June of this year.
The manner in which each type of antique firearm needs to be deactivated in order to meet the new regulations differs – as a result of this it is important that dealers, auctioneers and anyone selling antique firearms checks the full regulations, which can be found here until they are completely familiar with them.
Simon Fenner, NABIS officer at Sussex Police, told Antiques Trade Gazette: "It has become apparent that many auction room owners are not aware of the new EU deactivation requirements for firearms that came into force in June 2018." Even if you think you are completely up to date; have a read below just to make sure.
In essence, the new regulation states:
Weapons deactivated prior to June 2018 are deemed as 'defectively deactivated' and it is an offence to gift or sale these items within the EU.
Any UK certificate issued before this date is not sufficient for the gift sale or purchase of these firearms.
In order to be sold, purchased or gifted within the EU any weapon deactivated for sale prior to June 2018 needs to be de-activated to new standards.
All auction houses or other firearm salesperson has to get the new deactivation certification from an EU Proof House; these certificates will be marked with an EU stamp.
Firearms deactivated prior to June 2018 can still be sold outside of the EU and to museums with the relevant licensing
Firearms are locked in possession by their owner; this means that in the event of the owners' death, the firearms will need to be de-activated to the new regulations, issued with a new certificate in order to be inherited; otherwise, they need to be surrendered to the police.
It seems that despite this new legislation coming into effect back in June, many sellers are unclear on the law, with some believing that old proof of deactivation is still valid. It is important that anyone selling antique firearms familiarises themselves with these new regulations to avoid breaking the law and to try and prevent further incidents of crime using these antiques.