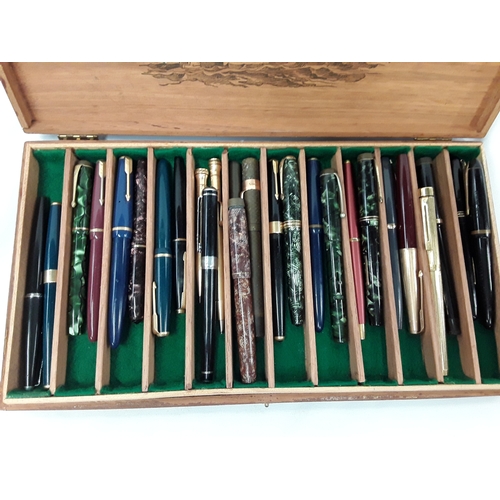 The art of penmanship is in danger of being lost. It's something that has always fascinated me, the way letters join and curve on a page are beautiful in their own right.
These days computers and mobile devices are the primary methods of communication. When was the last time you received a hand-written letter from someone? Did they take pride in the letters that filled the page, or was it a quick scribble in a birthday card?
Recent viral videos have demonstrated the beauty of calligraphy once again, with master penman like Jake Weidmann bringing the art back to the world and showing it in all its glory. There's something so satisfying about watching the pen glide across the paper. Jake mixes calligraphy into beautiful works of art and takes real pride in his work. He is one of a handful of people bestowed with the title master penman and is by far the youngest.
People are beginning to gain interest in learning the art of calligraphy again, I have seen local courses fully booked as people learn to connect with their words once again. A biro cannot create the beauty of calligraphy, nibs are used, usually on fountain pens, or dip pens to create the thin and thick strokes that add beauty and depth to the characters.
Pens with ink reservoirs date back to the 10th Century, many versions were developed from that point on, but it wasn't until 1884 when Lewis Waterman's patented version was released that an efficient and reliable fountain pen was born.
Fountain pens became less popular with the invention of the ballpoint pen in the 20th Century, due to the cheap price point of the latter and its efficiency. But for those that still took pride in their lettering, the fountain pen was always the tool of choice.
These day's top pen manufacturers release special and limited-edition fountain pens to keep collector's and calligraphers interested in their products, but as well as the modern, many still like to opt for original and vintage pens.
Some of the top names such as Montblanc, Parker, Waterman, Shaeffer and even designers such as Versace can be found by looking through our current auction listings. Prices start off from as little as £10-£15 and go as high as four-figure sums for something like a gold Versace fountain pen. With such varying price points, this is a collectable that anyone can get in to.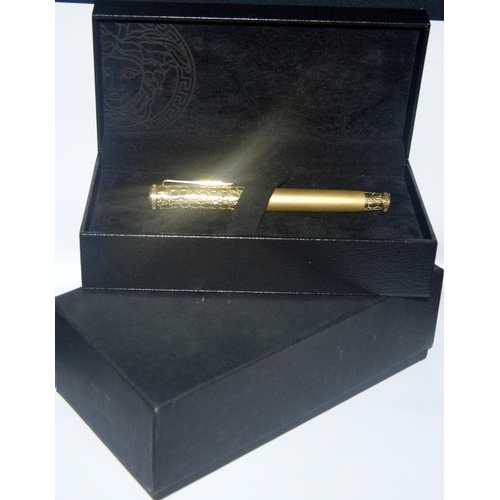 If you decide to purchase a fountain pen, there are many tutorials online to get you started with the basics. Learning how to hold the pen, form letters, form words and embellish your work. Pen collecting is an immersive hobby, not something purely to look at such as stamps for instance. By deciding to collect pens you can have beautiful items to look at while learning and developing skills that will bring smiles to people's faces for many years. Whenever anyone receives a card or a letter from my mother, they always comment on the beautiful handwriting, it is an art that is being lost, but not one that needs to become extinct!