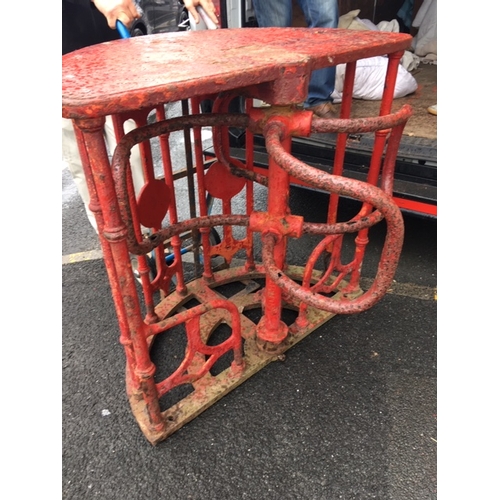 Non-league football team AFC Blackpool was the victim of vandalism over the weekend of July 13th, leaving a trail of damage which included broken seats, damage to windows and the stadium and graffiti.
This act of vandalism was a huge blow to the small team who don't have the resources to deal with such senseless attacks.
As a result, they decided to auction off a historic turnstile to raise funds to repair the damage and install invaluable CCTV to try and deter criminals from returning to the grounds. The turnstile itself had originally belonged to Blackpool Football club and has been confirmed to be from Bloomfield road by AFC club secretary Billy Singleton.
Martin Baird, the first team manager, said, "The recent vandalism is a real kick in the teeth to what we are trying to achieve here. Hopefully, by auctioning the turnstile we can afford to increase security with the addition of CCTV around the ground."
Regent Auctions will be holding the sale of this piece of history for the local club and have estimated its worth at £300-£500. Alongside the turnstile, other Blackpool memorabilia will also be included in the auction to raise funds.
Olly Ashton, the auctioneer at Regent Auctions said: "It is a really interesting lot which would be a real talking point in any home, and with the proceeds going to such a great cause."
The sale itself is taking place on Thursday 25th of July from 11 am and will also be held LIVE with us on the day for those that cannot make it down to the saleroom. You can view the full catalogue here.
Source: https://www.blackpoolgazette.co.uk/business/bloomfield‑road‑turnstile‑to‑be‑auctioned‑to‑help‑pay‑for‑vandalism‑repairs‑at‑afc‑blackpool‑1‑9887589?fbclid=IwAR1Jt0cxFBl4lF5zYf5kIDEWeCYgC8kROkOzVDj‑qVhC9euN1TwVbBvFziQ