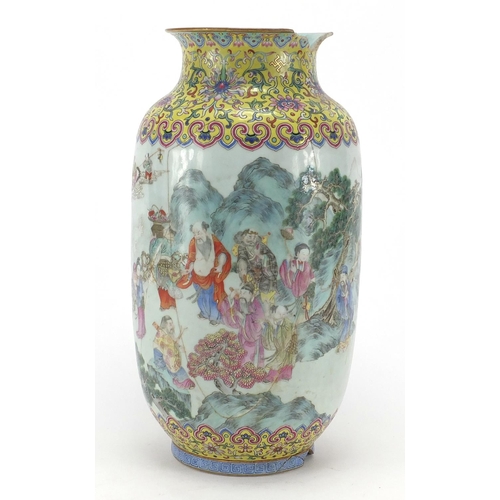 We've entered into a time where we find that Chinese antiques are increasing in both their popularity and value. With China's technological advancements, their already well-established export market and increasingly, their ability to import, China have made themselves true contenders in the foreign market.
Not only do specialist collectors around the world have an interest in Chinese antiques, but the rise in China's economy has also meant more and more affluent Chinese citizens are now looking to return their prized historic pieces to their homeland. This means that the Chinese antique market has taken a sharp turn upwards.
Of course, we've all seen those famous antique vases go under the hammer for tens of thousands and even millions; perhaps, most notoriously The Meiyintang 'Chicken Cup' which sold for $36 million.
You may think you'll never get your hands on an antique item of that value, but even newer pieces such as those from the Victorian Era have doubled in their worth in the last year alone. Good pieces of jade, paintings, rugs and of course ceramics can be worth hundreds of pounds.
Adding to the excitement are online bidding platforms, such as ours, which are creating a forum whereby the potential for global 'bidding wars' has grown exponentially. Buyers are now able to bid from and arrange shipping to almost anywhere in the world at the touch of a button.
However, the truth is Chinese porcelains and ceramics have been copied by Chinese potters and, indeed, artists around the world for hundreds of years partly out of respect for an earlier period but also to pull the wool over buyers eyes, meaning you could pay hundreds for a replica – so how do you spot the real thing?
Touch as many as you can - Head to your local auction houses and cop a feel of as many authentic pieces as you can. Familiarising yourself with the weight, size and quality of original pieces will help you spot the fakes more easily.
Familiarise yourself with different colour schemes and palettes – knowing that the wucai or five-colour palette was used in the late 1500's to early 1600's, that the famille rose colour scheme wasn't added to a painters palette until the 1720's and when other colour schemes and types of glazes were created and used will help you quickly identify the period from which a piece originates.
Check the bottom out (we promise it's not rude!) – looking at the base of a piece can be a crucial way to catch out a faker. Glaze, finish and even style of cut changed with the dynasties. Not only will identifying these things help with dating a piece; but also assist you to spot the imposter who doesn't get these details correct.
Only accept the right damage – whilst non-imperial, 1600's pieces, would be expected to have some kiln flaws or grit in them; an imperial piece, having been made following advancement in kilning styles would not be afforded the luxury of these imperfections. Don't assume that damage will make a piece worthless though, just make sure it's acceptable damage.
Speak to the experts – don't just rely on books – go to auction houses and have a chat with the specialist staff there – ask them what to look out for and for their tips and tricks!
Look at those proportions – Chinese pottery is inherently beautiful with graceful and stunning proportions – if you look at a piece and think the neck is too short or the handles the wrong size – chances are the piece is a fake.
Here at EasyLiveAuction, we have loads of auction houses who list their catalogues with us; you can easily set up auction alerts for those items you want to get notifications for, meaning you can receive email alerts regarding whenever Chinese antiques or indeed any other spectacular items you'd like to keep your eye on are listed!