Welcome to Red Dragon Auctions. As you may have already guessed we are an on-line auction house based in Wales. We specialize in antiques, militaria, watches and collectables.
SALE DETAILS:
NO TRICKS ALL TREATS! October auction with many items at NO RESERVE! Many lots with FREE P&P or FREE COURIER SERVICE! (Mainland UK) Exceptions to this offer will be shown in individual descriptions
by Red Dragon Auctions
Ends 22nd October 2017 from 7pm BST
Llanelli, West Wales
INTRODUCING RED DRAGON AUCTIONS
However as we also have an antique shop in Llanelli Market we do get offered some weird and wonderful items which we will be selling both on-line and in our shop. Take for instance lot 103 in our October auction finishing 22nd October at 7pm, it is a Spitfire Gun Camera from WW2 which when we took into our shop and examined had a film in its cassette and appears to be an undeveloped one at that. We have sent it to London in the hope that a specialist photography studio can develop it. Who knows what (if any!) footage could be seen for the first time? The camera belonged to a Spitfire pilot from Swansea, along with many other items of his that are included in this auction.
At the other end of the spectrum we have to offer a lovely Victorian 18ct gold brooch with a sparkling citrine stone at its centre, that is lot 39.
Being Welsh it wouldn't do not to feature a piece of typical Welsh furniture and therefore the next lot I would bring to your attention is lot number 26 a beautiful Welsh Oak Dresser c1760-1780 and featured in Richard Bebb's Welsh Furniture Book 1250-1950. Thought to be Gower made. Shelf top over a five drawer base with a panelled and two door pot board base. It can be found on page 139 of the Richard Bebb book, at present this has already had an opening bid and I would imagine might be snapped up as it comes with a good collection of porcelain all ready to be put on display.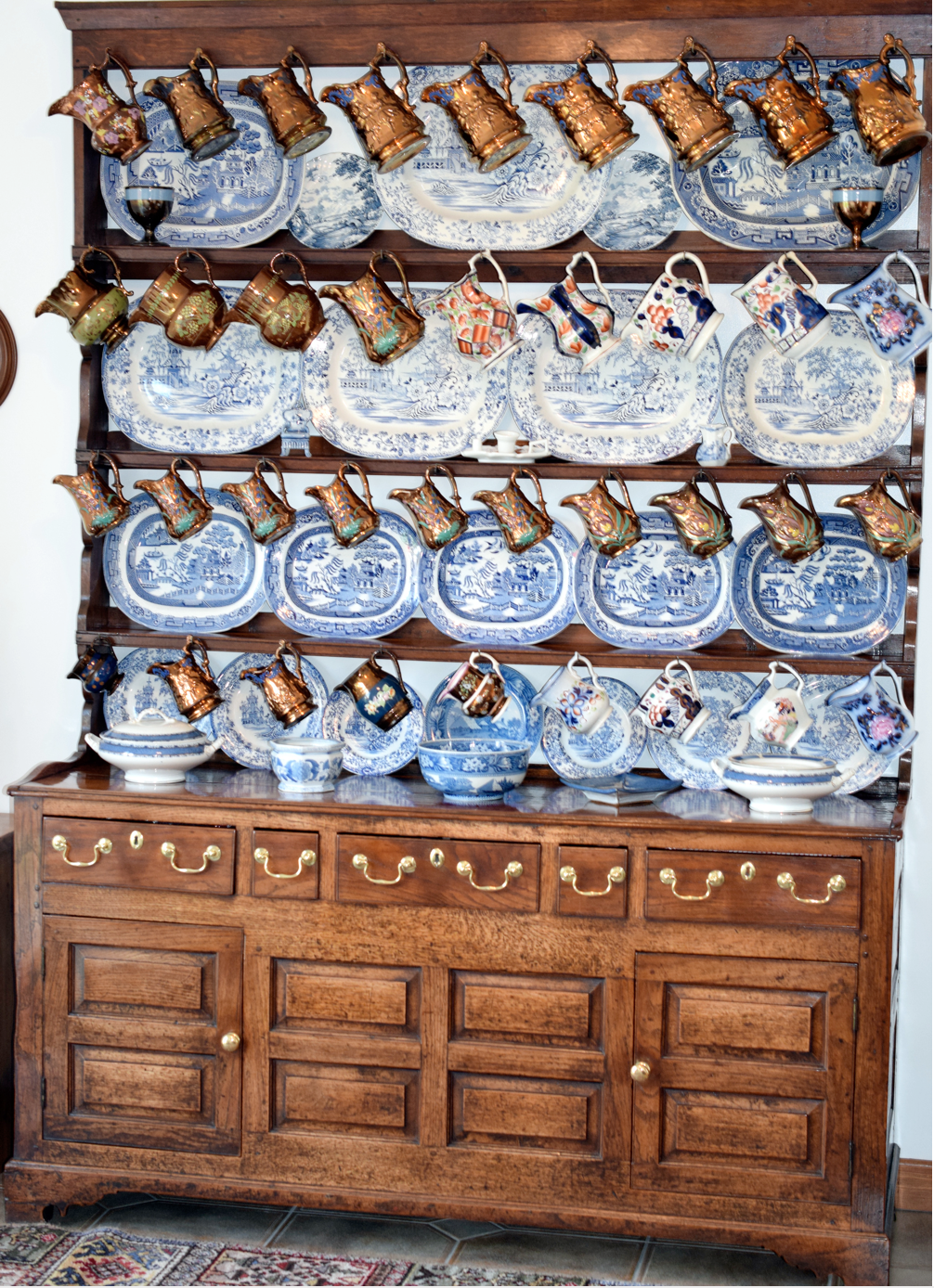 Thank you for your time and I hope you take the opportunity to peruse through Red Dragon Auctions lots,
Don't worry; his growl is worse than his fiery breath!
Robert RDA