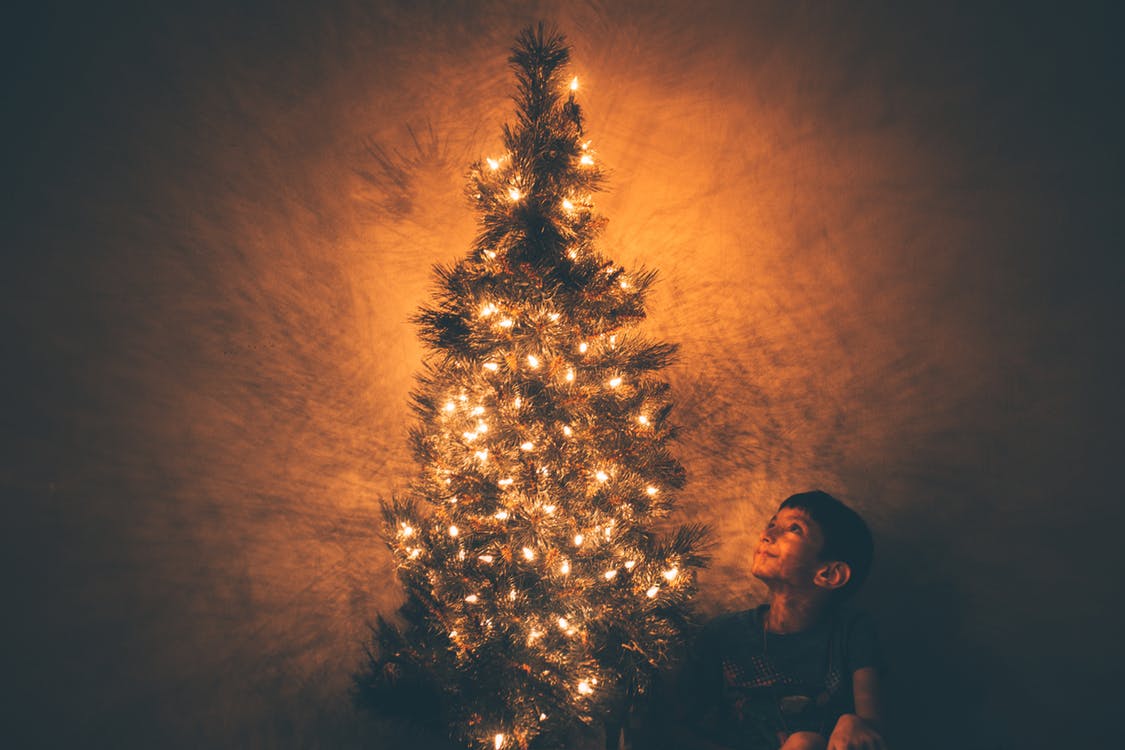 December is well underway, the Christmas decorations are making their way out of storage and people across the world are shopping for gifts for their friends and family.
For most, the festive period is a joyous occasion, a time to celebrate with loved ones, eat lots of food and decorate their homes for the holidays. There's nothing more festive than coming home on those cold dark evenings and switching the Christmas tree lights on. It really sets the mood and gets you in the spirit.
Over the decades, Christmas seems to have become bigger and bigger, with larger and more extravagant decorations, displays and gifts. As with the majority of commercial products, Christmas decorations have become mass produced and made out of plastic, but this wasn't always the case. The decorations displayed in people's homes have certainly changed over the decades, reflecting the styles and fashions of the time.
Vintage Christmas ornaments can be quite collectable now. Whether it's to bring back nostalgia and memories of Christmas' of yesteryear or to add a touch of elegance and uniqueness to a home, they are becoming desirable.
Many tree ornaments up until the early 20th Century were made of glass, for this reason unfortunately many probably haven't survived, but those that have may be worth a pretty penny. Do you have vintage ornaments in an attic or at the back of a cupboard? They may be worth digging out.
When it comes to glass ornaments, the most desirable are those shaped as figures (figurals), or Kugels, which means 'ball' in German. Early Kugel's were usually too heavy to be hung from the branches of a tree, they were instead hung from the ceiling.
Some of the more desirable figurals are those of popular personalities or characters of the time such as Eddy Cantor or John Bull. Some of these ornaments can fetch hundreds of pounds in good condition.
It's important to remember that Christmas decorations, would have been used year after year, and as such will show signs of wear and tear. Anything that looks immaculate should be investigated a little as it may be a reproduction.
These ceramic trees were originally produced in the 1940's, but many available on the market are from the 1970's and 1980's. Due to the fact most were handmade, they can be difficult to accurately date.
Ceramic trees are having somewhat of a revival at the moment, which means prices can be anywhere between £25-£200 depending on the size, colour and condition.
The lights are probably the most important part of the tree, casting a warm glow across the room. Vintage lights may not be worth as much as ornaments themselves, but they really are the pinnacle of any vintage themed tree. Lights from different eras may be shaped or themed to reflect the styles of the day such as flying saucers or icicles.
Lights in their original boxes are worth more money, but being electricals, lights should definitely be tested prior to being used.
Decorations aren't the only Christmas collectables out there, things like limited edition collectable figurines or plates can also be worth money.
Fancy looking for some Christmas collectables of your own? Take a look at some of the Christmas themed lots listed on our website right now. You can view them all here, We have listed a selection of our favourites below:
Royal Doulton Lady Figurine 'Holly'
This figurine is in a timed sale which ends on December 17th. The exclusive figurine was designed by N.Pedley and was issued in 1994. It has an estimate of £50-£80.
Various items of Spode Christmas tree pattern ware
This lot contains 5 pieces, including 2 shaped dishes and a little jug. It goes under the hammer on December 13th.
Royal Air Force ("RAFPOST") mails – Xmas Air Letter, Honour envs. last pre-invasion mails, etc.
This interesting lot goes to auction on December 13th with Cavendish Philatelic auctions as part of the Derek Filby Collection of Burma.
Wade ceramic Christmas cruets as Mr & Mrs Snowman
This cute little pair are for sale with Potters Auction Salerooms on December 13th.
Disney Danbury Mint Winnie The Pooh Light Up Christmas Tree
This Disney collectable comes with a certificate ,1578 and has an estimate of £60-£80. It goes under the hammer on 16th December with Kent Auction Galleries.
Eight Danish Christmas plates by Royal Copenhagen
These 8 plates from years 1971, 1973,1977, 1980, 1981, 1982, 1984 & 1986 will be auctioned on December 19th by Hampstead Auctions.