Today marks the beginning of daylight saving time, at 2 am this morning the clocks were rolled back an hour to 1 am, heralding the start of longer evenings and the cold weather setting in.
Many modern devices such as smartphones and computers no longer require any input from us to change the clock back, they do it themselves with digital wizardry. How many clocks in your home did you have to wind back an hour?
The act got us thinking about timepieces though, so we decided to take a look at the 5 most expensive clocks ever sold at auction.
5. Cartier's Flamingo & Lotus Automation Clock - $1.2m (£935k)
You may expect every clock on the list to be an antique, but that's not the case with our number 5. This timepiece was created by Cartier back in the 1980's and is probably one of their most famous clocks. The piece itself contains diamonds which amount to 190 carats worth in total, which was probably one of the contributing factors of its sale price when it went under the hammer with Sotheby's Hong Kong back in 2013.
4. Thomas Tompion Clock - $2m (£1.5m)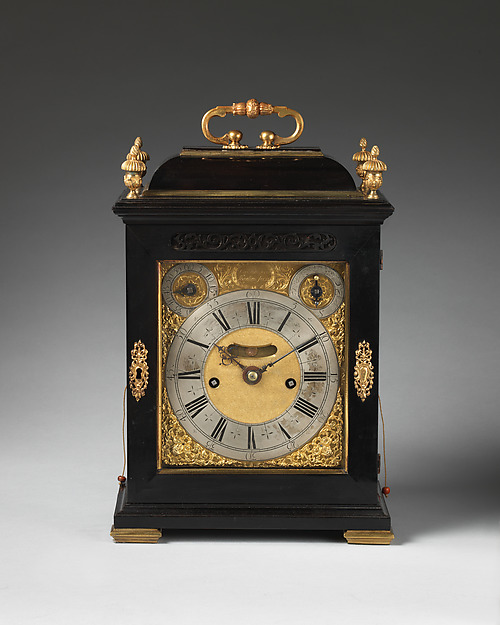 Thomas Tompion is a renowned clockmaker who produced watches and clocks around the turn of the 18th Century. Known as England's most prominent watchmaker he produced over five and a half thousand watches and 650 clocks in his career. Only 3 of this piece were created, crafted from gilt brass and tortoiseshell this clock would have been a luxury in its day. Today it is known as one of the most recognised antique clocks in the world. This particular clock sold back in 1999 for $2 million at Sotheby's.
3. Patek Philippe's Magpie's Treasure Nest - $2.3m (£1.79m)
Patek Phillipe is a very famous high-end watch manufacturer, who create beautiful and in demand wrist wear. It's no surprise then, that a clock created by the brand has made it on to this list. The clock depicts a Magpie feeding her baby and is encrusted with precious stones, which include 24.95 carats of diamonds, 13.17 carats of rubies and a stunning blue tanzanite in the mother birds mouth which weighs in at 104.75 carats! This clock was also sold by Sotheby's Hong Kong.
2. Chinese Ormolu Clock - $4m (£3.1m)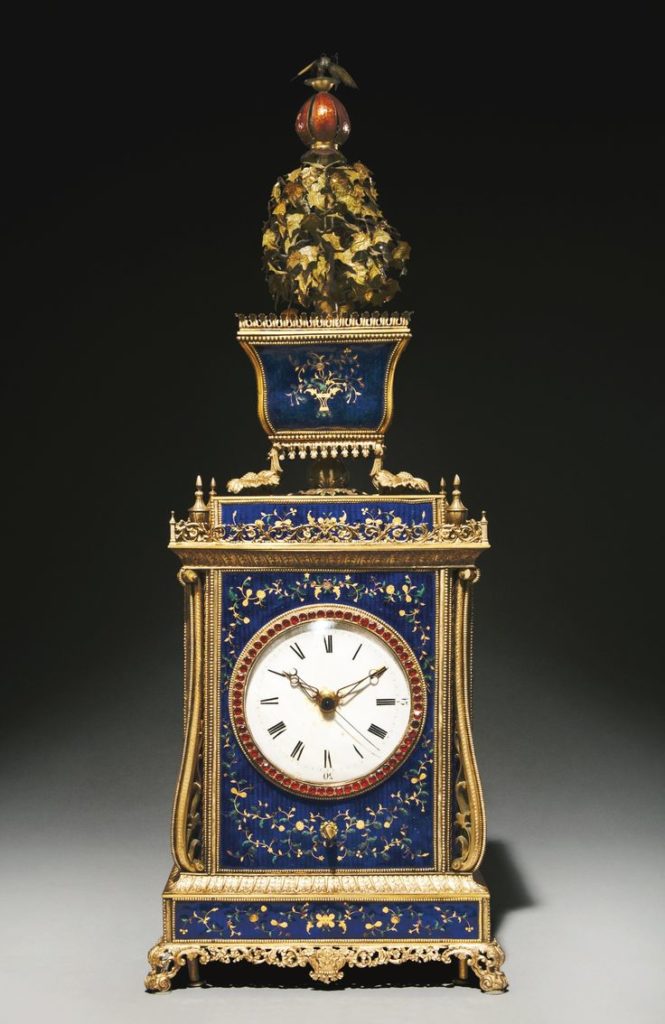 This clock is regarded as one of the most impressive ever created, it's even more impressive when you consider it was created between 1736 & 1795. This complicated timepiece features music, automata, leaping fish and moving birds. Red curtains rise to reveal painted flowers and bannisters. The clock is crafted from gilded and engraved copper and ormolu. This truly magnificent piece went to auction in 2008 with Sotheby's Hong Kong for a staggering $4 million, making it the second most expensive clock ever sold at auction.
1. Duc d'Orleans Breguet Symapthique Clock - $6.8m (£5.2m)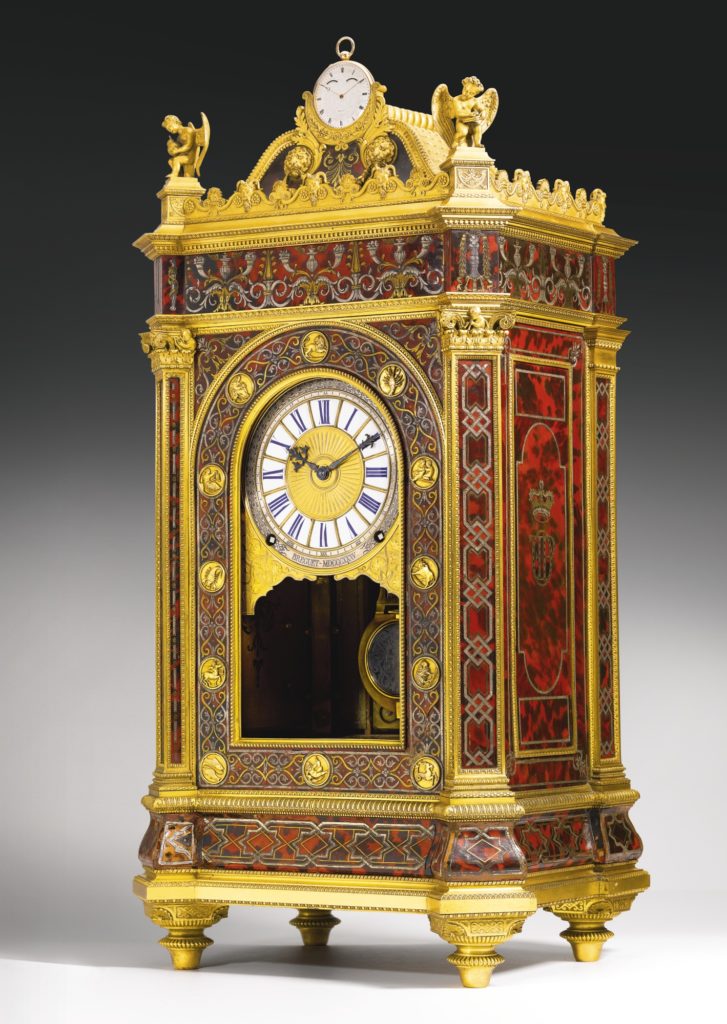 The most expensive clock ever sold at auction was created in 1835 of Ormolu-mounted tortoiseshell, with a gold pocket watch mounted atop the piece. This particular clock was expertly restored and once owned by the Time Museum in Rockford Illinois. It is a quarter-striking clock which was again sold by Sotheby's fetching a staggering $6.8 million!