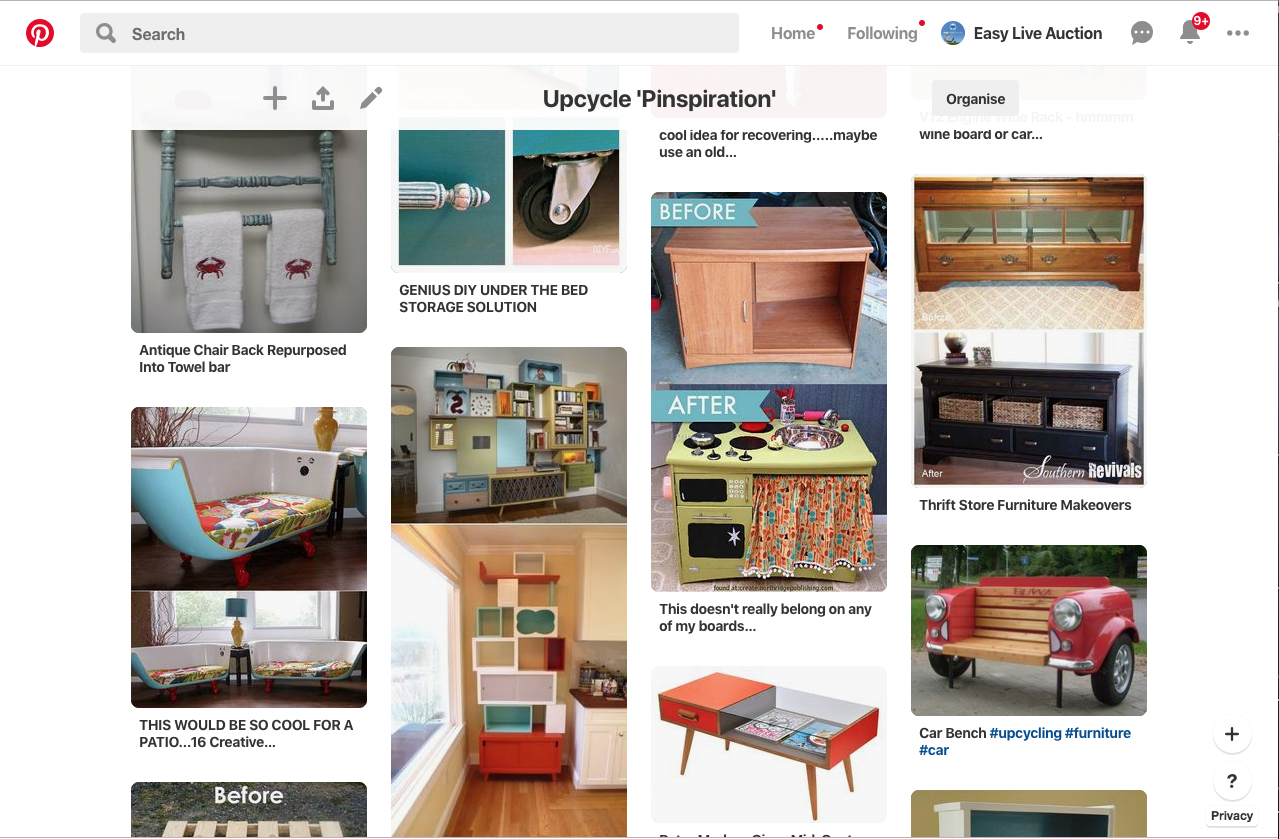 Trendy terms like 'upcycling' and 'shabby chic' have become commonplace buzzwords in recent years. Dubbed as a way of recycling the old and giving it a new lease of life with a modern twist, but is this fad doing more harm than good?
Recycling vs Upcycling
There's a difference between recycling and upcycling. Recycling is taking something that is broken and no longer of use, salvaging parts that are still usable and creating something of use that can be enjoyed for many more years as opposed to ending up in the bottom of a skip or landfill site.
Upcycling, on the other hand, is a little more contentious. This is where some people take what are otherwise perfectly serviceable items and paint them, or create something more 'modern' looking. Many a piece of mid-century teak furniture has gone this way, covered in ghastly coloured paints, art deco bedroom suites covered in chalk paint, vintage tea sets smashed up to create mosaics and so on. Upcycling incorporates recycling, in that some things are obsolete, broken and beyond repair and recycled into something new, but there is a growing trend for taking furniture and 'upcycling' it with paint, fablon, wallpaper, glitter and so on.
Don't get me wrong, the results are not always bad, some pieces of furniture have been tastefully done and are given a whole new lease of life; making them appealing to younger generations that don't want a house full of brown furniture. The problem is though, that this new lease of life can damage items sometimes beyond the point of return, leaving antiques vandalised and lost for future generations, to fit in with a current trend or fashion.
The Good vs The Ugly
Antique furniture has seen a decline in popularity over the last decade or so, with auctioneers and antique shops struggling to shift pieces. It's no secret that modern day furniture is disposable, the likes of Argos and Ikea all selling quick flat pack solutions that are not designed to last a decade, let alone a Century.
With a growing awareness of our impact on the planet and our carbon footprints, recycling has become a focus of many in more ways than one. We are encouraged to recycle our rubbish, separating plastics, papers and tin cans from our household waste. Some even recycle their food waste into compost. It, therefore, makes sense that we should also look to recycle other items from our home where possible.
Charity shops were bursting at the seams with this 'unfashionable' dark wooden furniture that was viewed as dark and undesirable. Modern fashions are calling for sleek, light and airy interiors, that this furniture just couldn't fit in with. Cover it in a coat of Annie Sloan chalk paint though and relabel it 'shabby chic' or vintage and suddenly everyone wants a piece of it.
There's no denying that some of these pieces have been very tastefully done, and they look fantastic, but are we losing our heritage in the process?
Landfill vs New Lease of Life
There are arguments for and against upcycling furniture.
On the one hand, these pieces of furniture could have been hacked into pieces and been lost in a far more devastating way. They are being enjoyed in people's homes, have helped to reduce the carbon footprint and enable people to stand apart from the crowd of Ikea sheep, whose homes look one and the same.
On the other hand, pieces of perfectly usable furniture, which may have had nothing wrong with them, or just needed some light restorations have now been destroyed, for those that love and appreciate antiques the upcycling process is akin to vandalism like graffiti. But, we all know that graffiti is, like upcycling not always a negative thing. Beauty, as they say, is in the eye of the beholder. The word upcycling may be relatively new, but people have been painting old furniture for generations and turning obsolete items into something useable like vinyl record ashtrays, clocks and flower pots, while many records may have been lost in the process, something usable was created. You can't please all of the people all of the time I guess.
Pinterest is awash with upcycled and shabby chic items. There are people creating truly beautiful bespoke items. However, upcycling is not for the faint-hearted, many people undertake these projects after getting inspired on Pinterest without realising the preparation and work that goes into a professional finish. These are the horror stories that help create a negative impression of the upcycle movement.
Whether you feel you are for or against the trending upcycle movement; there is no denying the beauty of some of the items created. If you're looking for your next project whether restoration or recreation remember we have many auctioneers specialising in these items.