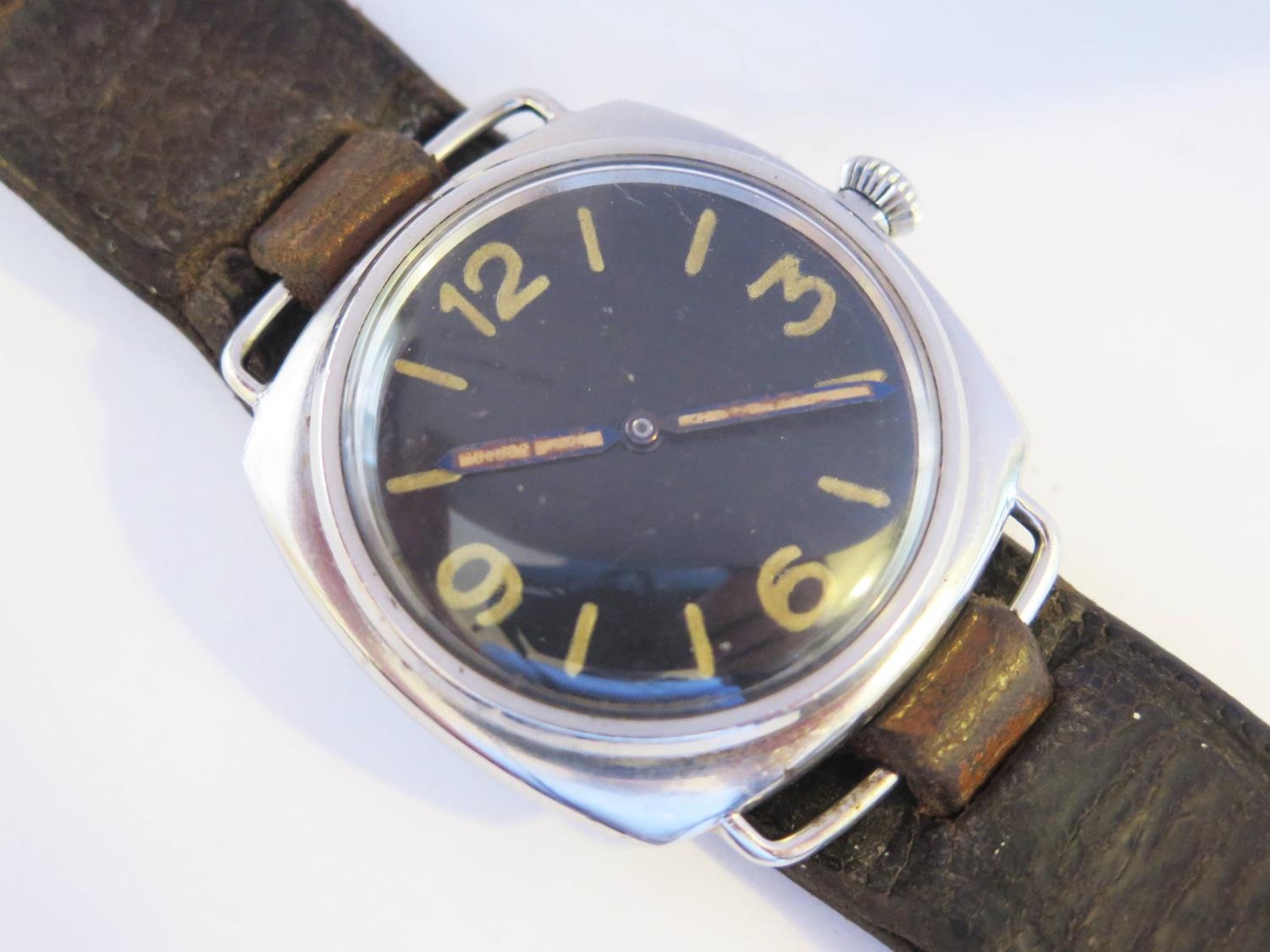 On Monday 17th of September a rare 1944 Panerai (Rolex), which appears to be a German Luftwaffe Watch goes to auction with Piers Motley Auctions.
The watch was brought in to a valuation day held by Piers Motley, who believed it to be a German Luftwaffe Watch. They decided to do some research on the internet and after a brief search, they discovered that it was a Panerai Frogman's or Diver's Watch.
To get some more clarification they needed to remove the dodecagon back, which was certainly a challenge. They searched their toolbox for something to remove the back, but ended up taking the watch to a local jeweller who had a large enough watch back remover. It took considerable effort, but once the watch was opened a lead gasket was revealed which was obviously required to create a strong enough seal to withstand pressure whilst under water.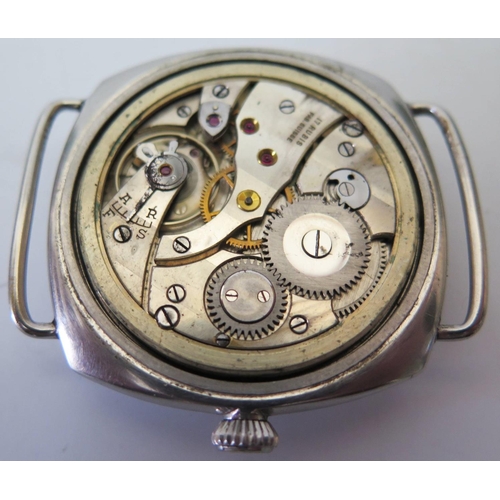 Piers Motley expected to find the movement signed by ROLEX, but neither them, or the jeweller could see any signatures, which surprised them. The movement was completely unsigned.
They returned from their trip to the jewelers and again scoured the internet. There were a significant number articles on WWII Panerai, and with the help of passionate collectors who were more than willing to share their knowledge, it was discovered that Cortebert made the movements for Rolex, but that the Panerai 3646 Type E with this movement was completely anonymous with an unsigned movement and dial. The reason for this is apparently because Rolex did not want to it to be known that they were providing towards the German war effort.
This significant piece of information meant that Piers Motley could accurately date this watch to 1944, and while Panerai was also producing these watches for the Italian Navy this exact one was likely to have belonged to a German Kampfschwimmer (or frogman) nearing the end of World War Two.
Potential Buyers will need to dive deep into their pockets when this comes up for sale on Monday 17th September with pre-sale estimates at £35,000-50,000 there's sure to be some fierce competition from the passionate collectors'!
If you fancy bidding on the watch you can click here. You can also view all the lots in Piers Motley's upcoming sale by clicking here.