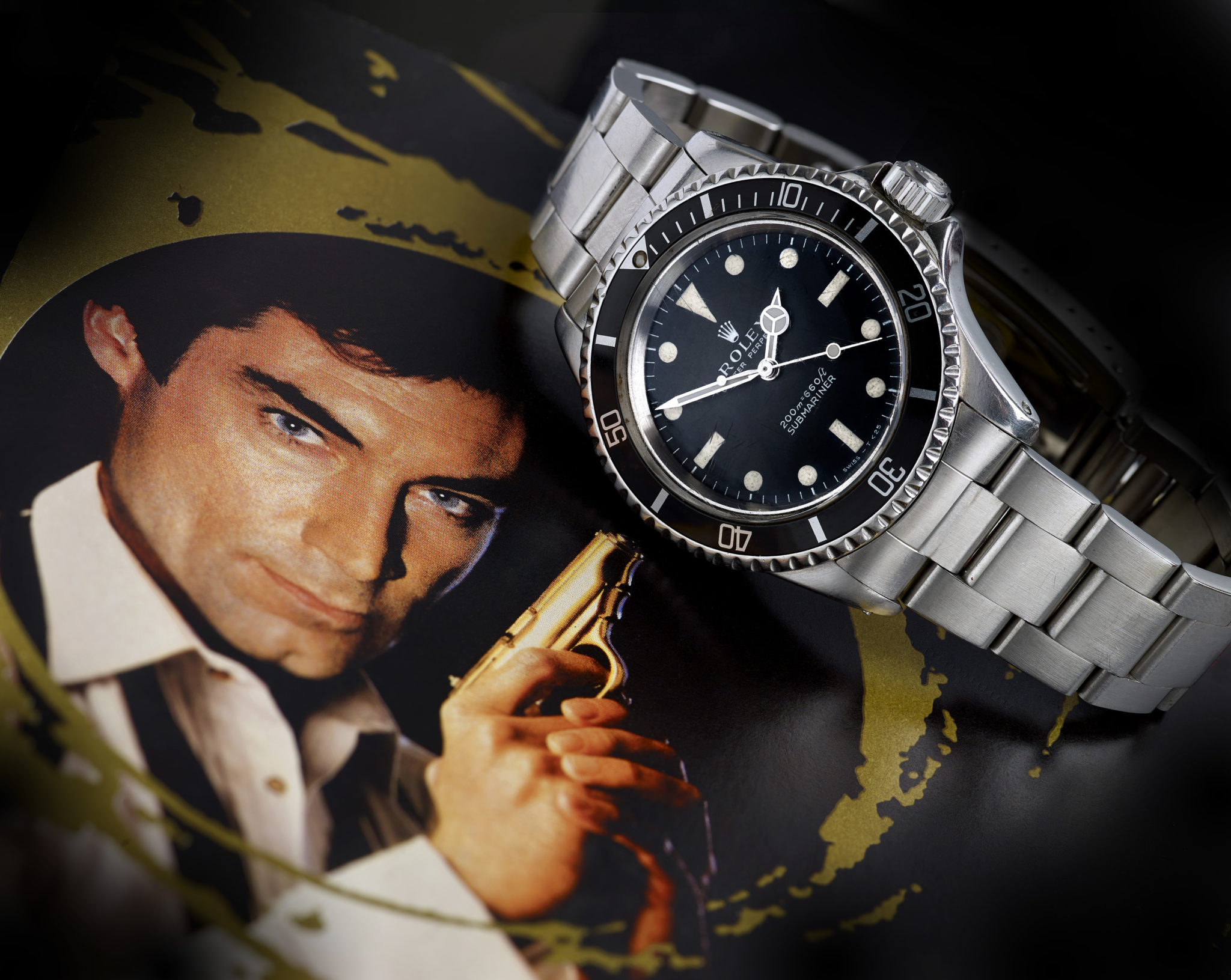 The Rolex Submariner is a desirable timepiece of its own merit, with good examples fetching a few thousand pounds at auction. But, one submariner, which is due to go under the hammer with Birmingham auctioneer Fellows at the end of October is sure to cause a storm!
The Rolex is expected to fetch over £100,000 when it goes under the hammer because it has a very special history. This particular watch was worn by Timothy Dalton's stunt double in the James Bond movie Licence to Kill.
The Rolex featured in a car chase, where James Bond was driving a tanker truck in Mexico during the 1989 film.
The winning bidder of this famous timepiece will also receive photographs of the crew on the set of the film, alongside paperwork from the watches manufacturer Rolex, a book detailing the making of the movie, a soundtrack album and a certificate of authenticity from EON productions who made Licence to Kill.
During the filming of the stunt, a section of the Rolex was damaged and it had to be repaired by Rolex, who did so free of charge. Paperwork detailing this is also included alongside the items stated above.
Watch manager at Fellows Auctioneers, Laura Bishop said: "This is one of the rarest and most fascinating watches we have ever had up for auction at Fellows. It's amazing to think this watch was on screen in a James Bond movie."
"We've sold a historic Panerai dating back to the Second World War this year, as well as a watch containing the world's oldest rum, so this Rolex is the icing on the cake for our watch auctions. We are sure it will entice both lovers of Rolex and James Bond fans."
This watch is bound to be of interest to both Rolex collectors and fans of the multibillion-pound movie franchise that is James Bond.
The auction catalogue is not yet available on our website, but keep an eye out next month if you fancy placing a bid, or seeing how it fares when it goes under the hammer.
Source: http://www.watchpro.com/rolex‑with‑james‑bond‑provenance‑expected‑to‑fetch‑over‑100000‑at‑auction/