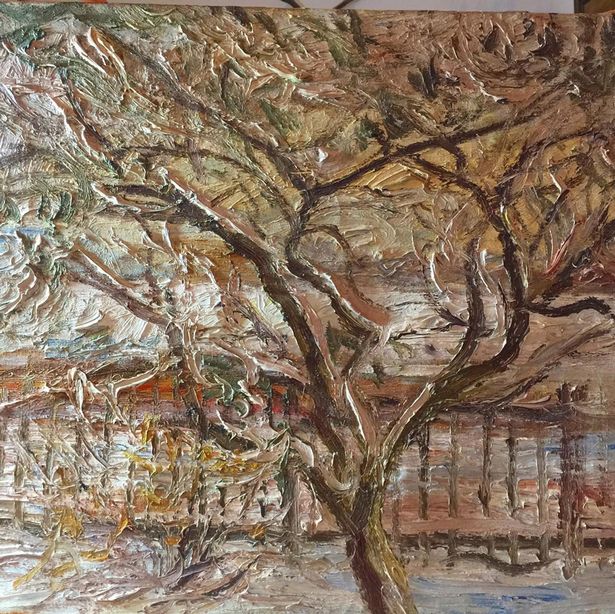 Image: AsiaWire
We all love hearing stories of successful bargain hunting, from bootfair to charity shop finds that turn out to be worth a small fortune, but this story could potentially be the holy grail of finds!
A singer from Thailand may have had a priceless lost work of art, by none other than Vincent Van Gogh hanging in her home for the last six years.
She purchased the painting as part of a collection of artwork from an antique store in Bangkok. Thailand's capital is known to import artwork from Europe, but no one could ever have dreamt that such an important piece may have made its way there.
45 year old Haruthai Muangbunsri has a degree in fine arts but had no idea that the piece she purchased as part of a bulk buy could be genuine. She believed it to be an imitation.
Three years ago she invited an art historian to take a look at her collection, and was astounded to hear that it could be the real thing! When the specialist from Chulalongkorn University saw the painting he told Harutha that he believed no one other than Van Gogh himself could have achieved that particular style.
Tests have since been conducted on the painting which shows that the piece dates back to 1888, two years before the artist's death, and paint used on the canvas came from Arles in France where Van Gogh lived when he cut off his ear.
Dr Sasiphan Khaweerat from the Synchrotron Light Research Institute said: "We found that the red paint was made with red earth and madder, which is found only in Arles in France."
The painting which was purchased along with other artwork for the measly sum of 10,000 THB (£235), back in 2012, could be worth millions of pounds if it is authenticated by the Van Gogh Museum in Amsterdam!
Haruthai has asked the museum to take a look at the piece, which she has named 'Trees in Winter'.
She says: "We've had successful results from our research in Thailand. I'm confident, a million per cent.
"When it's certified, I will no longer be able to touch this painting. I won't have the ability to own this artwork and keep it safe."
If the painting turns out to be a genuine Van Gogh, the singer has said she will sell it on to a collector who will be better placed to preserve the piece, which effectively cost her around £23! Not many people can say they have had a genuine Van Gogh hanging on their walls. We look forward to hearing whether it is, in fact, the real deal.