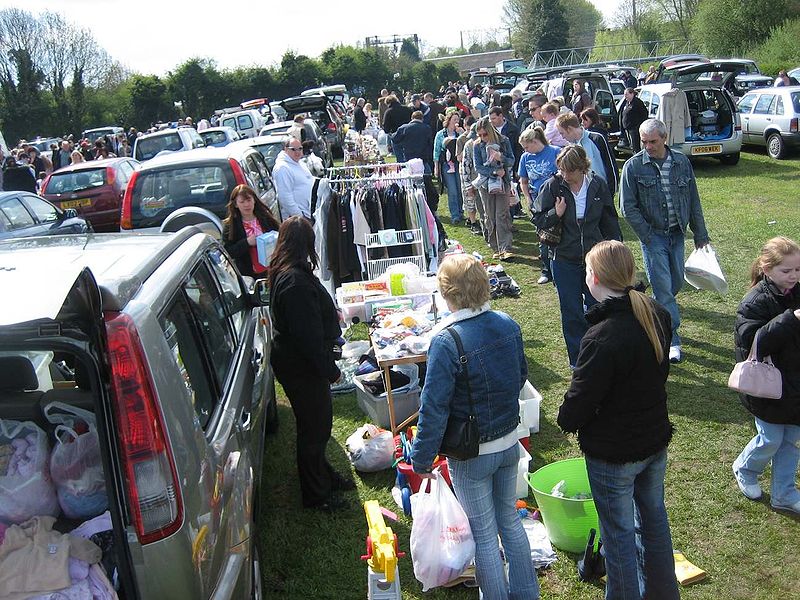 We've all seen the stories in the media, whether it's on TV shows like The Antiques Roadshow, or stories in the papers of people receiving a shock when items went to auction. The charity shop find of a lifetime, car boot sale bargains or family heirlooms that have been gathering dust in the attic for decades all serve to give us hope, that one day, we too will have such a stroke of luck.
These stories could be saving valuable antiques and collectables from the rubbish tip, as people now look to get their items valued before passing them on, 'just in case'. These stories have also inspired people to turn into amateur collector's, scouring charity shops and car boot sales at the crack of dawn in search of a bargain.
So, If you fancy trying your luck at collecting where should you start?
Join Groups Online
The internet has helped many groups of like-minded people interact and create communities. From forums to Facebook groups, the world wide web can help you to hone your skills, ask questions and gain knowledge as well as providing a marketplace to buy, sell and trade items.
These groups are perfect for collectors that are starting out. Simply snap some pics of items with your camera phone and upload it to a group and ask for more experienced members thoughts and insights into the item.
Follow News Related to Antiques, Collectables or the Items You Have Decided to Collect.
Google allows you to set news alerts for the things you want to be updated about. So, if you have decided to collect antiques and want to be updated immediately about anything to do with antiques you can set an alert for the term 'antiques' and receive an email daily when new articles are added.
Some other search terms to follow could be; antique, collectables, valuable, auction and so on, for those collecting in a specific niche, the search terms can be more specific.
This way you can keep up to date with the big finds, market news and events.
Collectable Handbook's & Price Guides
These may have been more prevalent in the days prior to the internet. I remember my dad, who had an antique shop carrying around his price guide when he went to house clearances and boot sales to help him spot the bargains. Of course, as time went on his knowledge grew, meaning he needed to use it less and less.
While many of us have access to the internet wherever we are thanks to smartphones, books like this can still be useful and provide an immediate point of reference.
As with anything, the more you immerse yourself in something, the more you learn and the greater your chances of turning a big profit on a find.
Getting Valuations
Once you have items you believe could be worth money, you can get them valued. Try contacting your local auction house to see if they can offer you a valuation service.
If you decide to sell your item, chose an auctioneer that offers online bidding and can advertise their catalogues online to help attract bidders from further afield, to get the best possible price for your item on auction day!