Remember when 20p bought a Chomp, a packet of crisps AND 5 penny sweets, when 50p bought two loaves of bread, when Nana would give you a £1 and tell you not to spend it all in one place, and you actually didn't, or when £5 was like a key to the city? There is no denying that times have definitely changed. 20p just doesn't go as far as it used to – it doesn't even buy a Freddo anymore, or does it? The highest value 1p actually sold at auction for £72,000! Due to a minting error, some 1983 2p's are worth £100's and a small handful of the new £5 notes could be worth more than £50,000, so before you disregard your coins or smaller notes as merely "shrapnel" empty out that piggy bank or purse and see if you spot any of the high-value denominations below.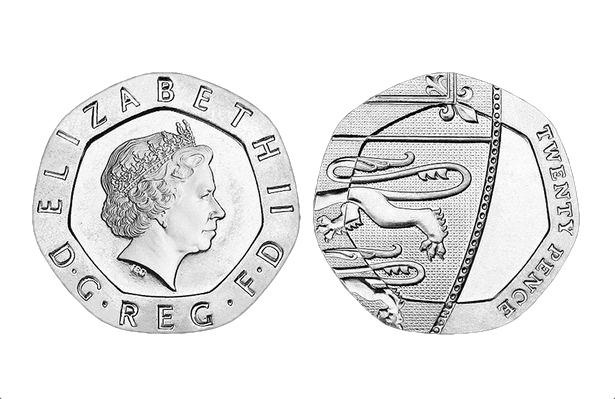 'Dateless' 20p – In 2008, the Royal Mint decided to shake it all about and move the date on the 20p from the back to the front. However, someone didn't get the memo and the error resulted in somewhere between 50,000 and 200,000 coins having no date whatsoever. There's one of these going under the hammer on 13th September with Eastbourne Auctions. Found in mint condition, these can land a cool £100 in your pocket.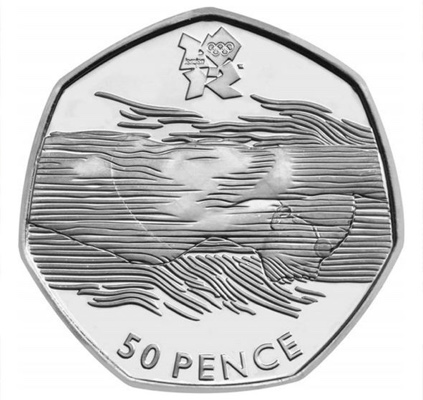 London Olympics 50p – The 2012 Olympic Games saw 29 different designs of the 50p produced and released, some in smaller numbers than others. A full set goes for over double the face value at around £35 – although individual football, wheelchair rugby, wrestling and tennis can earn £4 for just one. But, the best one to look out for is the original aquatic coin, depicting water on a swimmer's face – only 600 of these were produced before the Royal Mint changed the image to that of a clear face. One of these sold on eBay not too long ago for £3000!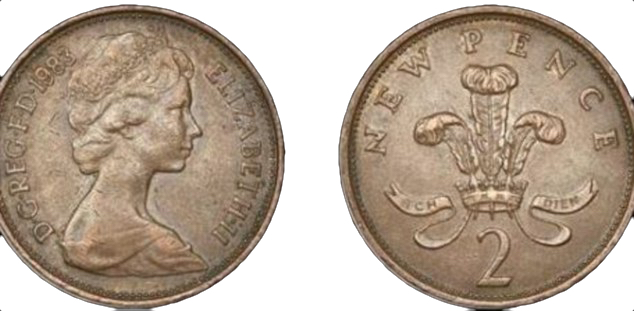 1983 'new pence' 2p - British currency went decimal in 1971 and all the 2p coins had 'New Pence' on the reverse until 1981. The Royal Mint decided to replace 'New Pence' with 'Two Pence' in 1982; but, in 1983 the Mint accidentally produced a small number that had the old inscription 'New Pence'. They're pretty rare, but if you do find one it could be worth up to £650.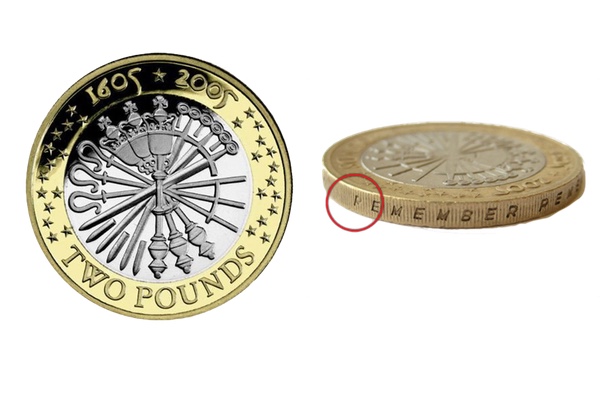 Guy Fawkes £2 – The Royal Mint's regularly release differently designed £2 coins – with unique inscriptions, there's bound to be an error every now and again. In 2005, a Guy Fawkes £2 was released to commemorate the 400th anniversary of the gunpowder plot. Unfortunately, or maybe fortunately for the piggy bank scourer, on some of the coins, the famous "Remember, Remember was instead inscribed as "Pemember, Pemember" – Find one of these and you could reap 8 times the coins face value.
New Polymer £5 Notes - And don't forget – some of the new £5 notes are also extremely sought after – the highest values ones start with the serial number AA01 and there are some people who are seeking the AK47 range – one of which sold on eBay for over £80,000. There are Jane Austen notes, with quotes from some of her infamous novels and Harry Kane notes, rumoured to be worth up to £50,000. Although, these are the rare extremely high-value ones, a more common value for the rare £5 notes, however, is £200 which is still a huge windfall!
There are other high-value coins and notes – a beady-eyed collector could truly end up with a pocket full of low value, high worth. Auctions are the perfect place to look out for coin collections; don't forget you can set alerts to ensure you don't miss out!