A recent report by Gumtree found that there was a 37% increase in searches for antiques and collectables since the beginning of this year. It seems that lockdown helped people to see things a little differently in more ways than one.
We have also noticed an upward trend in people interested in auctions. There has been a 78% increase in auctioneers using the Easy Live Auction platform in the last year and a 104% increase in traffic to our website.
Here at Easy Live Auction, we are delighted to see people's passions for antiques and collectables have been reignited. We have long touted the benefits of buying antique furniture over modern, disposable flat packs. Antique furniture was made to last. Can you imagine a set of flatpack drawers being usable in 100 years' time?
Having time to stop and think, spending more times in our homes during the pandemic, many people utilised the time to catch up on DIY jobs around the house, such as redecorating and gardening. We also had more time to assess the impact we are having on the environment.
Disposable furniture creates a problem for the environment. Having seen the Netflix documentary Broken, my eyes were truly opened to the environmental impact flat-pack furniture has on our planet. It's not just furniture either; plastics and other disposable items exacerbate the problem of waste. Consumers are waking up to the reality of their bargain-buys.
Hannah Rouch, Chief Marketing Officer at Gumtree, said: "The nation's love for antiques shows no sign of slowing down, but what's important to highlight is the shift from what was once considered an expensive hobby to a more affordable and sustainable shopping trend."
"Antique shopping means your purchase requires no new resources, helping to reduce demand for new household items and championing both re-commerce and sustainability in the process. What's more, a dynamic second-hand homewares market not only reduces our impact and makes a little extra cash for sellers, but it also creates a whole eco-system around the circular economy - for skilled tradespeople who can restore and repair furniture, as well as smaller trading companies who sell reclaimed items or who restore and re-sell damaged furniture."
It's clear to see that antiques are both sustainable and good for the economy. Finding them on Easy Live Auction couldn't be easier. With specialist and general sales, there's a search function and alerts that send you email notifications every time a new lot matching your keyword is listed.
Need some inspiration? Here are some top ways to add some antiques and collectables to your home.
Vintage Lighting
Lighting is a fantastic way to add an eye-catching vintage element to a room. Vintage lamps can create a focal point in any room. You can search here for lamps; we have chosen a few below to showcase.
If you like the older industrial this retro strand electric theatre lamp is perfect. It is going to auction on May 26th with Ashley Waller. Mid-Century is hot right now; how about this standing floor rocket lamp?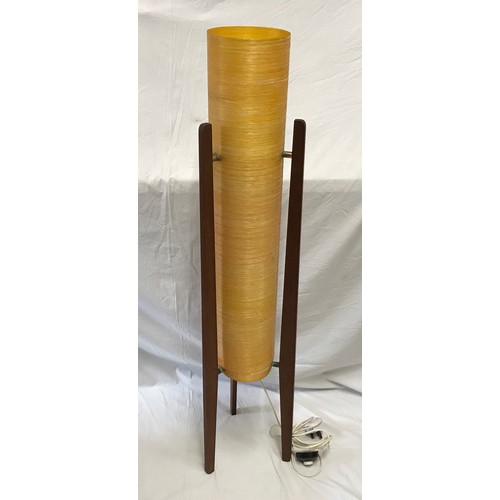 It's going under the hammer on May 22nd with Hawleys Auctioneers & Valuers. Looking for something a little smaller? These four lamps, which include two mushroom-shaped lamps, are being auctioned on May 25th by Bearnes Hampton & Littlewood.
Antique & Collectable Mirrors
Mirrors help to reflect light and make a room look larger. They also create a focal point in a room. There are some beautiful mirrors in all shapes and sizes. Why not start a search for antique mirrors here? We have chosen some of our favourites below.
This stunning antique gilt framed mirror has a nautical theme that is undoubtedly an attention grabber. It goes under the hammer on May 28th with Acreman St. Antiques. If you have a home bar, then this antique Toby Ale mirror could be the perfect addition. It's up for sale with City Auction Rooms on May 29th.
Antique Desks
With working from home finding its place in society, many companies are looking at hybrid working models that allow employees to split their working time between the office and home. Antique desks make a great sustainable workspace and are sturdy and reliable. Search for antique desks here. Below are some of our favourites.
This Mid-Century oak leather topped desk reminds me of school, some nice oil and a bit of TLC, and it could look fabulous in a Mid-Century style home. It's going under the hammer with The Lancashire Auction House Ltd on May 22nd.
This satinwood pedestal desk by James Winter & Sons has plenty of drawer space and a lovely finish. It can be yours in Busby's sale on June 17th. If you prefer a more petite desk, then this Victorian Mahogany Kneehole desk consigned to the Stephan Welz catalogue is ideal. Their Three-Day Sale starts at 9am on 8th June.
Of course, it's not just furniture and homeware that is popular or good for the environment. Take a look below at the most popular searches over the last year.
These are just a handful of ways you can incorporate vintage, antique and collectable items into your life. Our website is bursting with lots from auctioneers at home and overseas. Start your search for something special right here.