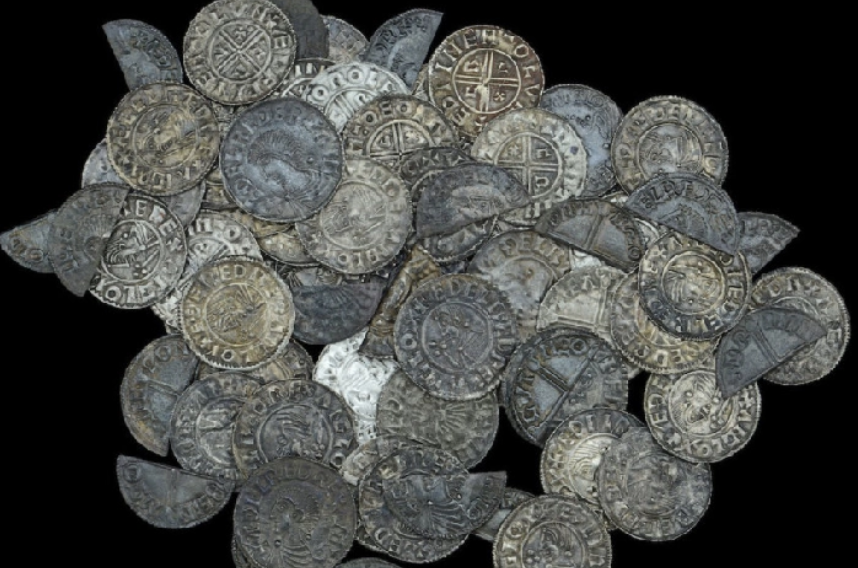 Builder Don Crawley's collection of 99 Anglo Saxon silver pennies included a very rare coin, struck in a Melton Mowbray mint a thousand years ago, during the reign of Aethelred II who ruled between 978 and 1016. This coin alone fetched £8,400. The collection, as a whole, reached three times its low estimate when it went up for sale at Dix Noonan Webb in London. Another rare 'small cross mule' coin was sold to a collector in Europe for £13,640.
There were approximately seventy mints in England and Wales during the period in which the Melton coin was struck. Unsurprisingly, the largest of these was in London whilst other significant mints were in Lincoln, Stamford and York. Being one of the minor mints set up to meet the desperate demand for coins that followed the plundering of the Viking invasion, Melton was only active for a short period of time. Interestingly, some of the coins were found to have been struck at a mint in Louth, Lincolnshire, the existence of which was previously unknown.
Don unearthed his hoard whilst metal detecting on farmland in Suffolk back in March 2017. Although he has been a keen metal detectorist for thirty years, this was his first visit to this site. His detector gave off a strong signal after he had walked up an incline in the field. A short time later, he had unearthed 93 coins. He later found the other six to complete the hoard that went under the hammer.
The finds liaison officer was contacted and conducted an investigation on the farmland, which turned out to be the site of a long-forgotten Saxon church which was dismantled in the 11th century by the Normans. Excavations of the site uncovered further coins as well as the remains of human bones.
The coin collection was taken to the British Museum, where experts verified their age. They remained there until being disclaimed in August this year. It is believed likely that the hoard was buried at the site by a pilgrim making penitence, concerned about the impending apocalypse of the Millennium.
The auctioneer's antique specialist, Nigel Mills, said: "This is a fantastic result for Don, and shows how the prices realised at auction for a newly found hoard can exceed everyone's expectations."
The coins were expected to collectively fetch £30,000 - £50,000 when they went up for sale in 84 separate lots. Mr Crawley was "totally amazed" at the outcome, stating, "I will probably never experience anything like this again".
This is not the first time recently that we have reported on the luck of a metal detectorist at auction. It's not too late to add a metal detector to your Christmas list!