A truly rare opportunity has come to purchase a beautiful example of the 'Gold Full Hunter Chronometer Pocket Watch' by John McLennan. Witham Auctions have the stunning 18-carat gold pocket watch consigned to their online only sale which starts at 11am on Sunday 21st March.
John McLennan was a renowned chronometer maker and is known for producing the smallest pocket chronometer ever made. Called the "best all-round watchmaker of our times" in his obituary in the Horological Journal, Vol. XXIX, January 1887
This beautiful example of expert horology has remained the property of the same family for the last four generations. John Nunn, from Witham Auctions, believes the watch is of "significant importance" to collectors.
Still in its' original condition this golden timepiece has a circular white enamel dial which reads 'John McLennan London 2188'. It also has black Roman numerals, blue steel hands and two subsidiary dials.
The outer gold case is engraved and inside it has maker's mark RR, hallmarked London 1865-66.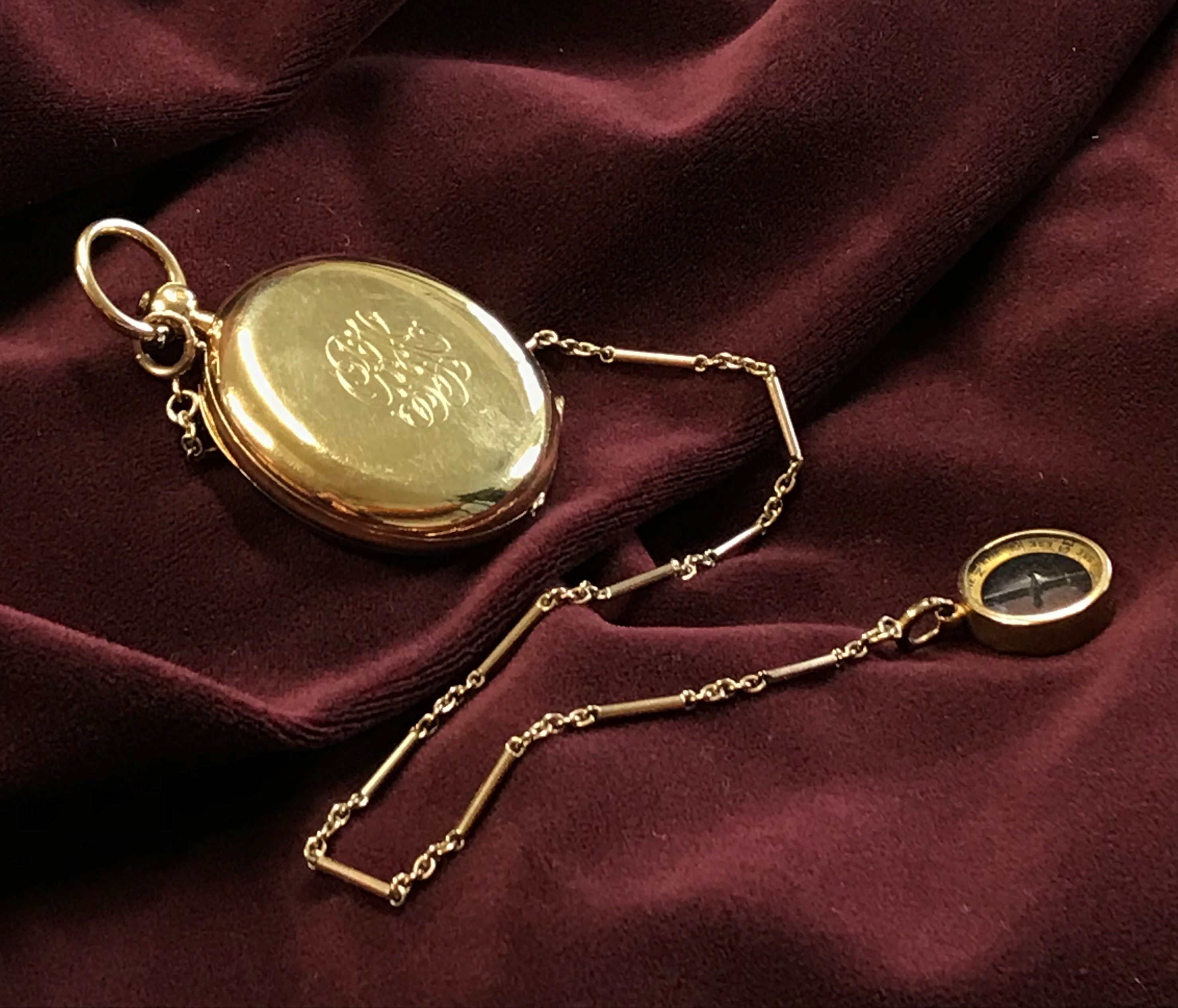 The clock mechanism itself is signed John McLennan, London, No.2188 and has an inscription reference to his Prize Medal Award of 1862. John McLennan was awarded this prize medal for great skills and general excellence in the International Exhibition 1862 for his miniature chronometer. The pocket watch case diameter is approx. 4.7cm and it has a total weight of 116g.
The gorgeous item comes complete with a gold link chain measuring approximately 33cm in length. The gold chain is stamped 8CT and attaches to a miniature compass which is encased in 15ct yellow gold, hallmarked London.
Mr. McLennan's work is notorious for impressively clean handling and an outstanding finish. Many attempts to emulate his incredible standard of craftmanship actually helped to advance the character of English watchmaking.
You can check out the full catalogue here - don't forget you can bid across the entire catalogue for a flat fee of just £3!